Visalus (Body By Vi) Vi-Shape Shake Review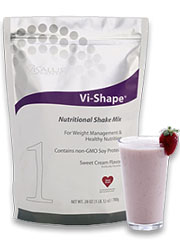 L.A. based Visalus is an MLM company that makes weight loss shakes that are sold through their website. They talk a very good game, but the proof of the pudding is always in the eating.

With that in mind, let's look at what Visalus delivers and see if it is as good as they claim it to be.


Shake Market Review
no artificial flavors
helps with hunger**
soy free
e-book
low sugar*
price*
calories*
protein*
carbs*
sodium*
taste**

Visalus





$2.00
90
12
7
75






$ 1.95
80
15
14
100
*per serving
**Results are individual and may vary. We cannot guarantee the same experience for every consumer.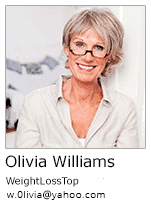 Description:

The quality of the Visalus Shake seems really controversial to our review team.

To start we are going to take a look at the positives first and we have to say that the calorie content is good. Since you are looking to reduce the amount of calories you are taking in through meals, the number here is well-balanced. Furthermore, there are a number of vitamins and minerals included that your body requires in order for weight loss efforts to be effective.

On the negative side, the Visalus shakes do not contain a lot of fiber, which means that it does little to block hunger. They sell a separate product called Vi-trim, so it really should not be too surprising to find yourself feeling hungry shortly after you have a shake. The problem with a shake that does not take away the snack cravings is that you end up chasing empty calories through snacks.
Top Benefits:
good appetite suppressant, exotic ingredients
Negative:
high price, poor taste, high in calories, high sugars

The taste of the shake is not very appealing, but this is probably due to the fact that it has low sugar content, which is a must for this type of product. It is now well known that sugar plays a major role in weight gain, and while amounts have to be kept as low as possible in this type of product, you will need something to make it palatable. We suggest using Stevia or another natural sweetener to add flavor.

Another thing that can be viewed as a negative is that the shake only has 12 grams of protein. While not terrible, it certainly is not preferred. The ideal amount should be closer to 15 grams, but this little detail would not be enough to say that the shake is not worth your while.

What is a little concerning, though, is that the protein in the shake is a combination of whey and soy protein. There have been several studies written about the potential health issues that come with using soy products. Breast cancer, kidney stones, brain damage, and potential pregnancy issues are just a few of the problems you may encounter with soy. For that reason, we suggest not taking the chance with soy-based products.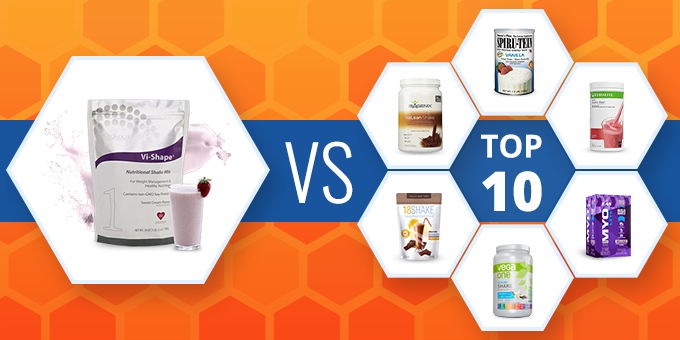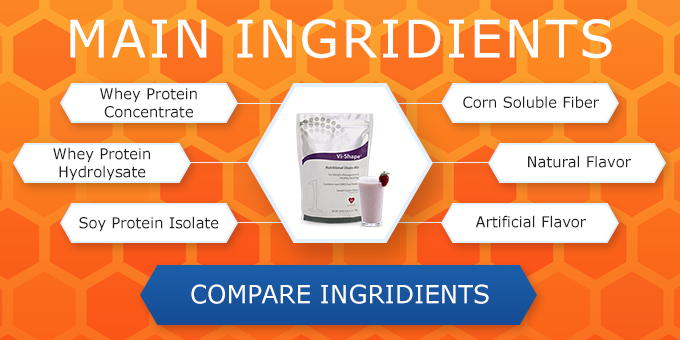 WLT Conclusion:
With just 90 calories and 1 gram of sugar in each shake, Visalus appears to be a good bet. But, on the negative side, you have the potential health issues brought on by soy protein and there are no appetite suppressants to speak of. Our team believes it is fair to say that there are better meal replacement shakes available on the market.
Out of all the brands reviewed the top ranked one of the year was 18Shake. In it are all-natural ingredients, 18 vitamins and minerals, and wholesome nutrients which can help raise metabolism and burn fat. Users have said it was free of side effects and helped deliver noticeable results
Visalus alternative
Customer rating:
- 104 voted
"taste of visalus is ok, but I try to avoid soy-based products."
Peter Smith | 16 reviewers made a similar statement
Leave Comment:
We reserve the right to deny a comment if it looks fake or is not of a benefit to the users on our website. All comments must be truthful and accurate.