Slim Fast Shake Review: Don't Buy Before You Read This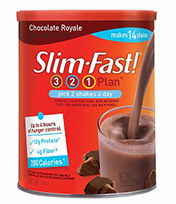 Slim Fast offers a variety of options for dieters, including snacks, shakes, protein bars, and other supplements. Their products are based on providing consumers with different weight-loss options that are available in traditional stores and online.


Shake Market Review
no artificial flavors
helps with hunger**
soy free
e-book
low sugar*
price*
calories*
protein*
carbs*
sodium*
taste**

Slim Fast





$ 0.60
200
2g
17g
130mg






$ 1.95
80
15
14
100






$3.80
240
24
24
240






$1.90
200
25
17
120






$4.00
160
18
20
70
*per serving
**Results are individual and may vary. We cannot guarantee the same experience for every consumer.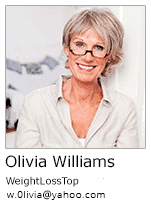 Slim Shake Review
The main thing that stands out is the amazing price. For only $8, you receive over a dozen shakes, which equates to about fifty cents per shake. The taste and texture of this shake is good, and it has added vitamins that promote a healthy lifestyle.

However, soy is considered to be a drawback because of the belief that it could possibly be unhealthy and cause various health problems. Whether you agree with this or not, it is certainly important to note that this Slim Fast shake has soy as one of the main ingredients, so it will definitely be a deciding factor for many people. To learn more about the controversy over soy, click here.


Top Benefits:
good taste, low price
Negative:
contains soy (why is soy bad for you?), high sugars, bad hunger blocker, it contains artificial flavors, high calories.
One main downside to this particular Slim Fast shake is the sugar content. It contains 11 grams per serving, which is a relatively high amount, plus there are 200 calories in a single serving. Additionally, there are a measly 2 grams of protein per serving, which is so little that this honestly cannot be classified as a protein shake (protein shakes should have approximately 12 to 17 grams per serving).

Natural sweeteners such as stevia are not found in this shake; they have added artificial sweeteners instead, which is not the best choice.

The final nail in the coffin is the lack of a hunger blocker in this Slim Fast shake. That means you will not feel as satiated as you would if you consumed something with a hunger blocker. This means you will be more likely to eat soon after you have this shake.
WLT Conclusion:
In conclusion, we do not recommend this Slim Fast product. The nutritional content is lacking, it contains soy, and it will not fill you up or keep you from eating for a few hours. Although the taste is good and the price is certainly reasonable, there are many better options you can choose from.
A standout product of the year was the top ranked 18Shake. This meal replacement has potent appetite suppressing fiber and protein, low calories to replace fattening meals, and it can raise metabolism. Reviews are available online from people who have said it's wholesome and helped them keep their weight off.
Slim Fast alternative
Customer rating:
- 101 voted
"It's a very nice shake and I like the taste but doesn't kill my hunger. I combine it with the snacks usually."
kelly parker | 9 reviewers made a similar statement
Leave Comment:
We reserve the right to deny a comment if it looks fake or is not of a benefit to the users on our website. All comments must be truthful and accurate.

Say NO to SOY. Dangers
of GMO

7 tips for choosing and using
meal replacement shakes

5 Best Fruits for Weight Loss

Meal Replacement vs
Protein Shakes