Zantrex-3 Pills Review: Don't Buy Before You Read This!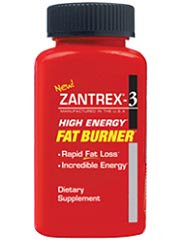 Natural components
Helps with hunger*
No artificial flavors
Good testimonials
Free shipping
Free pill holder
Customer rating
WLT Expert rating

Zantrex-3






2.0/5
6.1/10






4.8/5
9.7/10

Slim Opt






2.6/5
8.5/10






4.3/5
9.1/10







2.8/5
7.4/10
*Results are individual and may vary. We cannot guarantee the same experience for every consumer.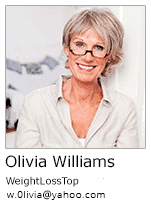 Description:

The instructions state that the recommended daily dose is 4 pills per day, which adds up to about $80 per month to keep up with that dosage.

Coffee extract, Guarana extract, and Green Tea Extract are a few of the main ingredients. What they have in common is that they are all caffeine stimulants. That will definitely help with reducing hunger, but it also means that there is a potential for side effects.

If you follow the recommended daily dose of 4 tablets, you are essentially taking in 600mg of caffeine, which is about the same as 6 cups of coffee. Try drinking that much coffee in a day and you will quickly see that you become shaky, sweaty, and dizzy. Not to mention you will probably have a tough time sleeping.

These potential side effects are usually more than enough to send people running in the opposite direction when they see caffeine-based pills. It should also be noted that there is a possibility of becoming addicted to this stimulant, which is why you should always talk to your doctor before taking a supplement of any kind.
Top Benefits:
Zantrex-3 has natural ingredients including green coffee extract, that can handle metabolism and blood sugar
Negative:
Caffeine and Alpha Lipoic Acid have some potential side effects. Exercise is needed in combination with the product.
TIPS: for the best results our experts recommend to using weight loss pills for at least 3 month. Save your money by buying a few bottles at once!
Alpha Lipoic Acid is another active ingredient found in the pills, and it has been linked to side effects such as abdominal pain, nausea, diarrhea, and skin rashes.

It is for this reason that weight loss experts do not necessarily view stimulant weight loss supplements as a very good idea. If you want help with appetite, there are better options on the market, with HCA at the top of the list. If you read the information on the official Zantrex site, you will see that they recommend diet and exercise when taking the pills, which is a pretty good sign the pills will not work on their own.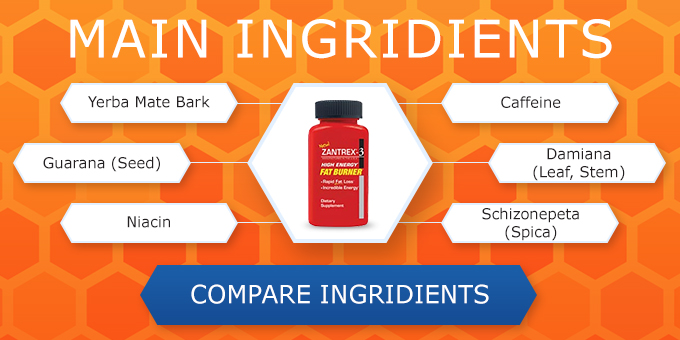 WLT Conclusion:
Since caffeine is the main active ingredient in Zantrex-3, it has the potential to come with all kinds of serious side effects. You will need to exercise in order for this to work and there are certainly cheaper, more effective options on the market.

For the best weight loss results, we recommend you take a look at the top-rated brands.
Customer rating:
- 162 voted
"My energy levels during the first week were through the roof, but that started to level off in the following week."
Kevin D | 4 reviewers made a similar statement
Leave Comment:
We reserve the right to deny a comment if it looks fake or is not of a benefit to the users on our website. All comments must be truthful and accurate.