WeightLossTop.com is a review website. For cancellations, orders, returns, special deals, customer support please visit the company's site where you purchased the product.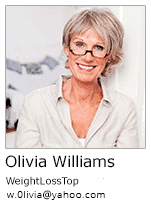 Contact form:
© 2007-2023 WeightLossTop.com All rights reserved.
Disclaimer: The information provided within this site is strictly for the purposes of information only and is not a replacement or substitute for professional advice, doctors visit or treatment. The provided content on this site should serve, at most, as a companion to a professional consult. It should under no circumstance replace the advice of your primary care provider. You should always consult your primary care physician prior to starting any new fitness, nutrition or weight loss regime.

All trademarks, registered trademarks and service-marks mentioned on this site are the property of their respective owners.