Special K Shake Review: Don't Buy Before You Read This!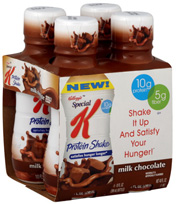 The Kellogg Company has created the Special K shake and breakfast cereal. Special K supports a diet that they call "The Special K Challenge." The goal of this diet is to help participators lose extra weight. The diet is simple: replace two meals per day with Special K products. This can include protein bars, shakes, or cereal. Drinks may be consumed as usual.
Before we go into anything else, it should be noted that Special K shake uses a potentially harmful soy isolate.


Shake Market Review
no artificial flavors
helps with hunger**
soy free
e-book
low sugar*
price*
calories*
protein*
carbs*
sodium*
taste**

Special K





$ 2.50
190
10g
29g
220mg






$ 1.95
80
15
14
100






$3.80
240
24
24
240






$1.90
200
25
17
120






$4.00
160
18
20
70
*per serving
**Results are individual and may vary. We cannot guarantee the same experience for every consumer.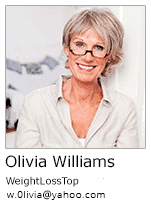 Special K Shake Review
Fact: since 2004, Denmark has outlawed Special K from adding vitamins to their products. Danish health officials were against adding vitamins because they claimed that Kellogg's intended to add excessively high amounts of vitamin B6, folic acid, iron, and calcium. These high amounts could become toxic if consumed every day. Pregnant women and young children would especially be at risk for health problems such as kidney and liver damage.

But first, let's examine the nutritional facts to determine whether this claim is accurate. The first thing we noticed is that Special K shakes does not help against hunger, which means you will not feel as satiated as you otherwise would. Several people discuss this fact in their reviews of the Special K Challenge online. The feeling of satiation is only temporary.
Top Benefits:
good taste, low price
Negative:
contains soy (why is soy bad for you?), high sugars, does not help against hunger, it contains artificial flavors, high calories.
We were surprised to learn that there are 18 grams of sugar in a Special K shake. That is quite a bit of sugar, particularly for anyone who is trying to eat healthy. Additionally, it contains a soy protein isolate and artificial sweeteners. These ingredients may be harmful to your health, so we suggest that you avoid consuming anything with those ingredients. You can learn more about the potential dangers of soy in this article.

Additionally, there are 190 calories per serving, which may be a bit high for weight-loss goals. The upside to this product, however, is the taste, which is largely due to the amount of sugars added. We suggest that you purchase a product that uses natural sweeteners instead.
WLT Conclusion:
We have found that the Special K diet has several flaws, and their products include artificial sweeteners, soy proteins, and high amounts of sugar. Our top five recommended products, in comparison, are made from natural components.
After analyzing the best brands available, the overall best is known as 18Shake. 18Shake is a meal replacement shake that contains rich vitamins and minerals, low calories, and well-rounded nutrients that can promote fat burning. Customers have given it positive reviews for what many say is a side effect free weight loss solution.
Special K alternative
Customer rating:
- 139 voted
"It's a very nice protein shake, but too sweet and it doesn't kill my hunger. I combine it with the snacks usually."
Natalie Kerr | 17 reviewers made a similar statement
Leave Comment:
We reserve the right to deny a comment if it looks fake or is not of a benefit to the users on our website. All comments must be truthful and accurate.

Say NO to SOY. Dangers
of GMO

7 tips for choosing and using
meal replacement shakes

5 Best Fruits for Weight Loss

Meal Replacement vs
Protein Shakes