Vega One Nutritional Shake Review: Read This Before Buying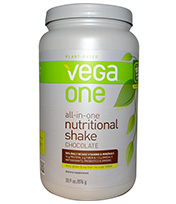 Several of our readers requested a review on the Vega One Nutritional Shake. We tested it and we were quite surprised about
the results!
Read on for more details.


Shake Market Review
no artificial flavors
helps with hunger**
soy free
e-book
low sugar*
price*
calories*
protein*
carbs*
sodium*
taste**

Vega One





$ 2.80
123
15g
12g
130mg






$ 1.95
80
15
14
100






$3.80
240
24
24
240






$1.90
200
25
17
120






$4.00
160
18
20
70
*per serving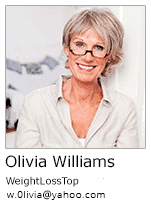 Vega One Nutritional Shake Review

Vega One Nutritional Shake was created by professional Ironman triathlete Brendan Brazier, who is a bestselling author in the performance nutrition niche.

The shake is gluten-free and dairy-free, does not contain soy, and does not have any added sweeteners, artificial flavors, or coloring.

What it does contain is a high-quality protein source, vitamins and minerals, and omega-3s.
Top Benefits:
It has a good type of protein and is naturally sweetened.
Negative:
It is a bad appetite suppressant and has poor taste.
A major problem with this shake, however, is the taste. We tested the berry flavor and the chocolate flavor, and we agreed that neither were very good.

Additionally, there are 7 grams of fiber per serving, yet that did not stave off hunger for long. We were hungry again after approximately one hour. It does not contain good appetite suppressants, which is disappointing.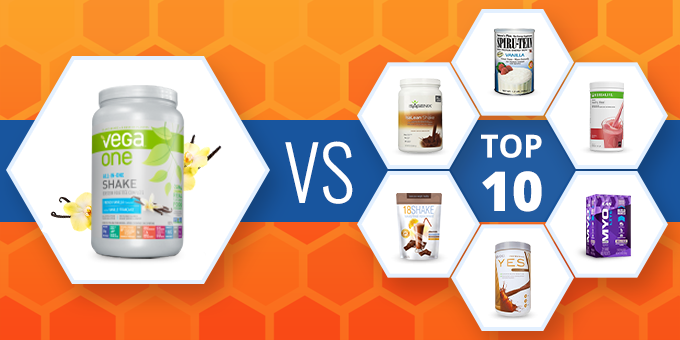 WLT Conclusion:
In conclusion, Vega One Nutritional Shake has high-quality ingredients and uses a good protein source, but because of its unpleasant taste, lack of a good appetite suppressant, and excessively high price, we do not believe that it is the best meal replacement shake on the market today. Check out other top rated shakes for a better alternative.
Customer rating:
- 70 voted
Leave Comment:
We reserve the right to deny a comment if it looks fake or is not of a benefit to the users on our website. All comments must be truthful and accurate.

Say NO to SOY. Dangers
of GMO

7 tips for choosing and using
meal replacement shakes

5 Best Fruits for Weight Loss

Meal Replacement vs
Protein Shakes