Plexus Slim - Is It Really Good for You?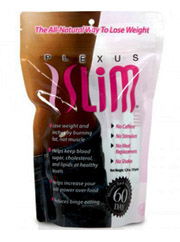 Plexus Slim is currently an incredibly popular weight loss aid. It is produced by Plexus Worldwide, Inc, an Arizona based company. The company is a network marketing company and in spite of our dislike of multi-level marketing schemes, we reviewed this product anyway, with compelling results.

Is it a safe and effective weight loss product? Here's what we found.


Shake Market Review
no artificial flavors
helps with hunger**
soy free
e-book
low sugar*
price*
calories*
protein*
carbs*
sodium*
taste**

Plexus Slim





$3.50
10
0
3
0
*per serving
**Results are individual and may vary. We cannot guarantee the same experience for every consumer.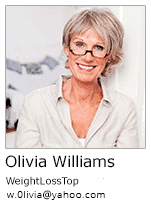 Description:

The first thing we did was examine the label. Plexus Slim contains the following active compounds:

- Chlorogenic Acid (from Green Coffee beans)
- Garcinia Cambogia extract
- Alpha Lipoic Acid
- Polydextrose
- Citric Acid
- Beet Extract
- Stevia Extract
- Chromium

Plexus Slim is advertised as an all-natural weight loss product, but Polydextrose is anything but natural, and seems questionable. Polydextrose is a indigestible synthetic food additive. It is used in place of sugar, fat and starch in foods labeled sugar free and low carb. Polydextrose can cause side effects that include cramping, gas and bloating and even diarrhea in people who aren't used to it. As always, recommend sticking to products with all-natural ingredients.
Top Benefits:
Contains Garcinia Cambogia which research shows is safe and effective for weight loss, free trial offer available, low calories
Negative:
Expensive price, contains Polydextrose a synthetic additive, may cause possible side effects.

It does contain Garcinia Cambogia, which has been proven to aid weight loss, and Chromium, which may help manage blood sugar.

Effectiveness:

Garcinia Cambogia is the only ingredient in this product that has research supporting its claims to help users lose weight. The research does not support claims of any weight loss benefits of other ingredients. Many users report noticeable weight loss using Plexus Slim, but artificial ingredients like Polydextrose can cause unwanted side effects.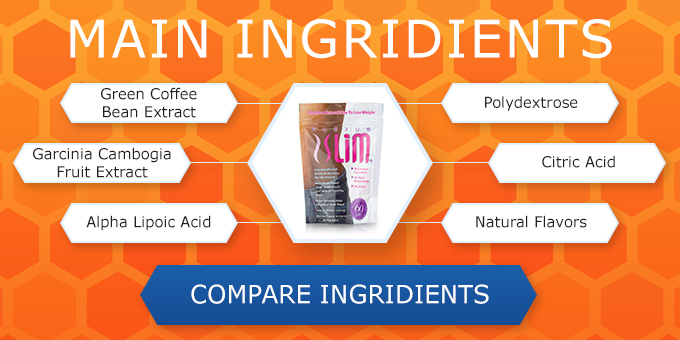 WLT Conclusion:
Plexus Slim has some natural ingredients that are beneficial to your health. Unfortunately, it also has an artificial additive called Polydextrose that can cause unwanted side effects, and only one ingredient that is actually proven to promote weight loss. We recommend supplements with all-natural ingredients. Because of the addition of the synthetic additive Polydextrose, we cannot recommend this product as #1.


Customer rating:
- 92 voted
"Plexus Slim is a nice-quality product, but it has a strange taste and it's very expensive for me."
Beata Kors | 31 reviewers made a similar statement
Leave Comment:
We reserve the right to deny a comment if it looks fake or is not of a benefit to the users on our website. All comments must be truthful and accurate.