WeightLossTop.com is a review website. For cancellations, orders, returns, special deals, customer support please visit the company's site where you purchased the product.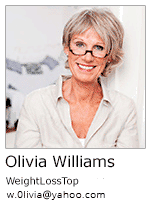 Contact form:
©2017 WeightLossTop.com All rights reserved.


These statements have not been evaluated by the Food and Drug Administration. This product is not intended to diagnose, treat or prevent any disease. Always seek the advice of your physician or other qualified health care provider with any questions you may have regarding a medical condition. Not for use by children under the age of 18. This is not a news article or blog. Disclaimer: Results of testimonials may not be typical and individual results may vary. All supplements are recommended to be used with diet and exercise. You should consult with a healthcare professional before starting any diet, exercise or supplementation program, before taking any medication, or if you have or suspect you might have a health problem.