Hydroxycut Weight Loss Pills Review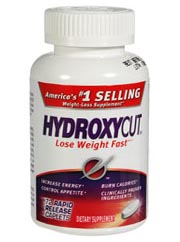 Customer rating:





Hydroxycut, manufactured by Lovate Health Sciences, Inc. and provided under the brand Lovate, is a dietary supplement with a long, painful history. This supplement has been recalled, reformulated, sued, and even banned by the Food and Drug Administration, or FDA.

Our purpose is to let you compare the difference between various weight loss aids, not to promote a specific product.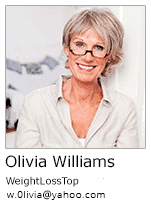 Description:

One of the ingredients listed is green coffee extract, which contains an astonishing amount of chlorogenic acid. This acid is meant to alter the way a body handles metabolism and blood sugar, which should directly relate to weight loss.

The string of controversy falls on another ingredient: caffeine anhydrous. As made obvious by its name, caffeine anhydrous is filled with caffeine. As it is a stimulant, this is known to cause side effects like heart palpitations, sweaty palms, headaches, dizzy spells, and sleepless nights. If these aren't enough to make you consider another dietary supplement, you might also expect dehydration and the shakes. There are better weight loss pills on the market that you can use.


Top Benefits:
Hydroxycut has green coffee extract, that handles metabolism and blood sugar
Negative:
caffeine has some potential side effects; this supplement was banned by FDA before
Therefore, Hydroxycut should not be consumed within five hours of sleep. It is recommended that you consult your doctor before use.

It is advised that users consume at least eight glasses of water every day while taking this product.

Users also described other side effects, such as elevated blood pressure and liver problems. As of May 2009, following a warning from the FDA, Hydroxycut was voluntarily recalled and reformulated. Compare effectiveness of Hydroxycut with other weight loss pills.


WLT Conclusion:
Due to the major presence of stimulants, Hydroxycut suppresses your appetite and boosts your metabolism, but not without its fair share of side effects. Thus, the consumer may try a combination of natural, caffeine-free ingredients, instead.

For the best weight loss results, we recommend you take a look at top-rated brands.
Also read more about #1 Rated Pill

Customer rating:





- 221 voted
3.3 out of 5 stars:
5 star

(7)
4 star

(35)
3 star

(88)
2 star

(60)
1 star

(31)
"Then I started to diet and exercise while taking it and I started losing weight, but I was losing the weight because of the dieting and exercising. After all I had severe headaches while taking it. ."
Victor88 | 16 reviewers made a similar statement