Skinny Fiber Review: Does it Really Work?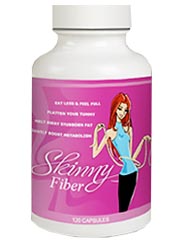 Customer rating:
135
Skinny Fiber is a weight loss supplement designed to make users feel full in order to support weight management. They claim that their product is the best on the market, but we do not trust such statements without trying it out ourselves. Let us take a closer look at the facts.

Is it safe, and does it work?
Compare Skinny Fiber with top 10 pills
Natural components
Helps with hunger*
No artificial flavors
Good testimonials
Free shipping
Free pill holder
Customer rating
WLT rating

Skinny F






4.3/5
9.1/10






4.8/5
9.7/10

Slim Opt






2.6/5
8.5/10







2.7/5
7.0/10







2.8/5
7.4/10
*Results are individual and may vary. We cannot guarantee the same experience for every consumer.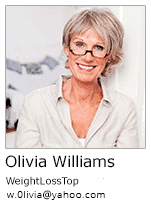 Description:
According to Skinny Fiber's website, the main ingredients listed are Enzymes, Caralluma fimbriata, Glucomannan, and Cha de Bugre.

Digestive enzymes are thought to improve digestion and immune function, decrease inflammation and speed up recovery and repair. You generally do not need digestive enzymes unless you have a digestive issue.

While enzyme supplements may help those with digestion issues, there is no proof that they aid in weight loss.
Top Benefits:
natural ingredients, good hunger blocker, caffeine free
Negative:
some ingredients have not been studied well, possible side effects
TIPS: for the best results our experts recommend to using weight loss pills for at least 3 month. Save your money by buying a few bottles at once!
Caralluma is a cactus from India. Traditionally, Indian tribes chewed caralluma to fight hunger during a long hunt. Today, chemicals from the plant are used to decrease appetite and help weight loss.

Glucomannan, also called Konjac root, is a fiber meant to help users feel full. It is a popular ingredient used in weight loss supplements. But different side effects may occur while using it. Users have reported digestive issues, flatulence, diarrhea, bloating, jitters and anxiety. Clinical studies have returned with controversial results.

Cha de Bugre is not familiar to the US. While Skinny Fiber claims it supports your metabolism and thus weight loss, there are no studies to prove this statement.


WLT Conclusion:
Skinny Fiber is a good natural supplement used to help with hunger, but it contains controversial and not well-studied ingredients.

Noted side effects include diarrhea and issues with digestion. We suggest our readers use more well-known, natural ingredients.

For the best weight loss results, we recommend you take a look at top-rated brands.
Customer rating:
- 135 voted
"Skinny Fiber may work well for some individuals, but it's not without side effects. I had digestive issues while taking it. ."
Kelly B | 12 reviewers made a similar statement
Leave Comment:
We reserve the right to deny a comment if it looks fake or is not of a benefit to the users on our website. All comments must be truthful and accurate.