Troxyphen Pills Review: Is it Safe?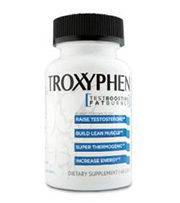 Natural components
Helps with hunger*
No artificial flavors
Good testimonials
Free shipping
Free pill holder
Customer rating
WLT rating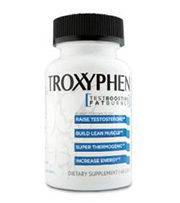 Troxyphen






3.3/5
8.5/10






4.8/5
9.7/10






4.3/5
9.1/10







2.8/5
7.4/10







2.7/5
7.0/10
*Results are individual and may vary. We cannot guarantee the same experience for every consumer.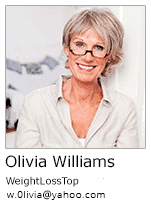 Description:
Stimulants and testosterone boosters are all added to this all natural blend of ingredients. The idea behind all of this is to increase energy and give the extra push needed to get rid of the weight.

As far as energy goes, there is some energy enhancers in the form of caffeine, synephrine and yohimbine. However yohimbine has shown to increase the rate of potential anxiety while caffeine and synephrine has been linked to potential heart attack and stroke when mixed.

Looking into the stated testosterone boosting properties there has not been any proven link between any of the ingredients. Muira Puama for example has been shown to increase cognitive function however. Arginine also improves blood flow while Tribulus terrestris improves libido. Still no studies have supported its use as a testosterone booster. Saw palmetto has had a possible link between prostate health and fenugreek may potentially increase libido while lowering blood sugar. Still none of them have had noted studies which have shown an increase in testosterone. Here you can find all the supplements which do what they claim to do.
Top Benefits:
You can purchase it directly from the manufacturers and there is a clear ingredient panel.
Negative:
Many untested ingredients and caffeine mixed with synephrine which has many customers reporting side effects.
TIPS: for the best results our experts recommend to using weight loss pills for at least 3 month. Save your money by buying a few bottles at once!
Some of the potential risk factors associated here include changes in mood, insomnia, irritability, anxiety, stroke and heart attack. It is also a bad sign seeing that really none of the supposed testosterone boosting effects have actually been proven to work. While the diet and exercise required is something that will naturally boost testosterone, the only benefit that is proven is the caffeine and synephrine combination which can reduce belly fat. However it also increases the risk of stroke and heart attack. Some of the reviews on websites have people reporting they took the product early and intended to exercise. Unfortunately for many they could not muster the energy to workout and instead they were left nervous and with tremors.
Conclusion:
While the product has a clear gender in mind, there just is not enough evidence to show how this product will produce notable weight loss. There are far too many variables when mixing all these ingredients as well, it appears to be too jumbled. That is likely why so many have reported nasty potential side effects. There are suitable alternatives intended to help you lose weight fast.

Some customers did appreciate the surge in energy provided however, to there is that benefit.

You can maximize your fat loss efforts by seeing the high level brands that exist to make a difference.
Customer rating:
- 0 voted
Leave Comment:
We reserve the right to deny a comment if it looks fake or is not of a benefit to the users on our website. All comments must be truthful and accurate.