Trimspa Diet Pills Review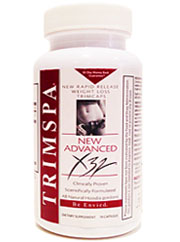 Customer rating:
49
Trimspa formula is a product that originally was made by Goen Technologies and became widely popular when it was endorsed by the late Anna Nicole Smith. Now the product has new ownership and claims to use an entirely new formula.

The product's dangerous history and change of ownership made us question it to begin with. However, since we really are trying to find out the best weight loss product, we decided to find out more about it to at least educate our readers.

Compare Trimspa with top 10 pills
Natural components
Helps with hunger*
No artificial flavors
Good testimonials
Free shipping
Free pill holder
Customer rating
WLT rating

Trimspa






2.6/5
5.1/10






4.8/5
9.7/10

Slim Opt






2.6/5
8.5/10







2.7/5
7.0/10







2.8/5
7.4/10
*Results are individual and may vary. We cannot guarantee the same experience for every consumer.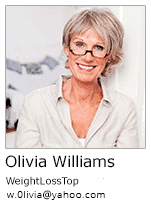 Description:
Trimspa's questionable history made us look into what really happened to its original owners, Goen Technologies, and why the company has a whole new formula. We found out that Goen Technologies actually went bankrupt in the year 2008. The company had been claiming false benefits of their product.

Moreover, they were using a highly dangerous ingredient known
as ephedra in their product. Ephedra may cause severe skin reactions, dizziness, heart attack, stroke and even death!

The company was even banned by the United States because of what they subjected their customers to. With such a terrible history it is no wonder that the company went out of business.

The company now has new ownership and new ingredients. However, their history alone is enough for researchers to personally not recommend this product to our clients. But, for the sake of research we will educate our readers on the "new" product. The new pills, labeled Trimspa X32, are offered at a fairly affordable price of $59.95 for one bottle.
Top Benefits:
The product does use some natural ingredients and some people do report some effectiveness with the product. The product is also fairly affordable.
Negative:
Trimspa's terrible history makes us very wary of any of its current products. It even is currently under investigation for possibly deceiving its customers and not using the appropriate ingredients that it claims it does. Trimspa's ingredients also may cause severe stomach pain and it has a very deceptive "free trial" that many people believe is simply a scam to trap you into paying for something that you do not even want.
TIPS: for the best results our experts recommend to using weight loss pills for at least 3 month. Save your money by buying a few bottles at once!
The new pills also use new ingredients. Some of these ingredients are natural while others are not. The main ingredients are Glucomannan and Hoodia Gordonia. These ingredients may not cause death, like the past ingredients of Trimspa, but they can cause nasty side effects such as severe stomach pain. Hoodia Gordonia, is a supplement which may help you lose weight, but unsurprisingly Trimspa is again suspected of foul play. Trimspa is being investigated for not using any of Hoodia Gordonia's active ingredient in it's formula. Without the active ingredient it is of no use to customers seeking to lose weight.

Unfortunately, this is not even the last straw. Although the company supposedly offers it's bottles at an affordable price, it also offers a "free trial membership" (where the customer only pays shipping and handling) for a month's supply. The problem is that the free trial only lasts 14 days and when the customer forgets to cancel it they are automatically enrolled in a membership and charged the price of $59.95! This happens even if the product does not work for you at all.

Furthermore, the company will keep charging your account $59.95 plus shipping and handling every month until you do cancel.


WLT Conclusion:
This product has received many varied reviews. Some people think it works to a degree with diet and exercise, while others say that it is simply a sham. With all of the past and present legal problems that the product has and is going though, we are simply not surprised. Our researchers warn not to use this product and to pick a better reviewed weight loss supplement.
Customer rating:
- 49 voted
"I took the pills but didn't see much of a difference. I know you need to eat and exercise which I did but didn't see a difference."
Anna Perez | 9 reviewers made a similar statement
Leave Comment:
We reserve the right to deny a comment if it looks fake or is not of a benefit to the users on our website. All comments must be truthful and accurate.