Thermonex: Is it Safe?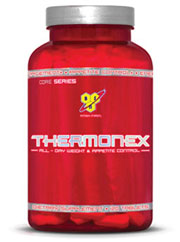 Customer rating:
44
Thermonex is a weight loss supplement alleging to have the latest cutting edge thermogenic ingredient, LipoThermix, in addition to another ingredient known as the first "pro thyroid optimizer," which claims to maximize thyroid function. Altogether, thermonex not only burns off fat but provides for a substantial energy boost as well, according to the company.

But does this product really work?

Our team of nutrition researchers are always looking to uncover the truth behind new weight loss products by aiming to understand three main components: 1) the scientific testing behind the product, 2) the company from which the product originates, and 3) what the customers are saying about this product.

So let's take a closer look at Thermonex!
Compare Thermonex with top 10 pills
Natural components
Helps with hunger*
No artificial flavors
Good testimonials
Free shipping
Free pill holder
Customer rating
WLT rating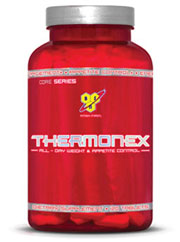 Thermonex






2.6/5
5.1/10






4.8/5
9.7/10

Slim Opt






2.6/5
8.5/10







2.7/5
7.0/10







2.8/5
7.4/10
*Results are individual and may vary. We cannot guarantee the same experience for every consumer.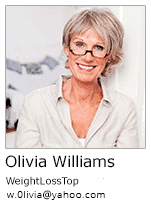 Description:
Thermonex is brought to you by BSN, a company self-described as a world leader in physique, performance, and energy supplements. The company has a pleasant, well put together website and includes a customer support phone number as well. Moreover, the company offers many other products and distributes through a variety of stores and e-commerce as well.

So how does Thermonex stack up?

As mentioned earlier, Thermonex is designed to control weight, provide energy, and help with hunger. All of this is made possible by the product's strong blend of stimulants and fat-burners. But do they work - and if so at what cost?

By incorporating green tea extract, L-tyrosine, caffeine, naringin, diodotyrosine, yerba mate, etc., etc., this product is chock-full of stimulants! Therefore it would appear the majority of energy boost and fat burn is provided courtesy of all these stimulants which will undoubtedly have a thermogenic effect - that is, the slight raising of body temperature that improves metabolism and burns off fat - but will additionally have a fair amount of side effects involving increased anxiety, jitteriness, palpitations, and insomnia to name a few, and people with heart or blood pressure issues should also steer clear of this product entirely. Customer reviews range everywhere from having too much energy to extreme feelings of anxiety and nausea and insomnia.

Although it would appear that using a high dose of stimulants would be effective in reducing weight through fat burn in fact it is ironic that people who are severely overweight may not be able to handle high doses of stimulants and thus Thermonex is not the choice for people who want to lose weight. Moreover, insofar as Thermonex's featured ingredients LipoThermix and the first "pro thyroid optimizer" ingredient, our team could find no amount of conclusive, verifiable evidence as to the effectiveness of these ingredients and as a result we are unable to speak to this matter.
Top Benefits:
Originates from a good company, full list of ingredients available before purchase
Negative:
Contains a high amount of stimulants, no clinical proof of its effectiveness, requires six pills or more consumed daily
TIPS: for the best results our experts recommend to using weight loss pills for at least 3 month. Save your money by buying a few bottles at once!
WLT Conclusion:
Although Thermonex originates from a good company with legitimate contact information, unfortunately we cannot recommend this pill as anything utterly unique or ground breaking. Any effectiveness that Thermonex may have derives merely from the weighty amount of stimulants in the pill, not from new cutting edge science. Moreover, Thermonex requires the consumer to have quite a few pills a day (6 to 9 of them) and comes with the typical slew of side effects associated with lots of caffeine. Coffee drinkers will be required to cut down on their daily intake and people sensitive to caffeine will more than likely have sleepless nights while taking Thermonex. Plus, people who are very overweight are not recommended to try this product seeing as it negatively affects blood pressure and heart rate - two areas where the very overweight must watch themselves.

In our opinion, this pill may be effective for the hardcore workout enthusiast/ gym rat-type but not for the casual dieter looking to lose weight before beach season, nor for the very overweight who have not set foot in a gym for quite some time.

In our recommendation, the casual dieter would be much better off going with a supplement that incorporates much less caffeine and a quality fiber for hunger control.

Bottom Line: Liporidex MAX comes from a legit company but over-relies on stimulants, which may lead to many unwanted side effects and not enough actual, healthy weight loss.
Top 10 Best Weight Loss Pills Read More About the #1 Rated Pill
Customer rating:
- 44 voted
"It helped with hunger but made me really shaky and nervous. I think I need to consult with my physician before continuing taking it!."
Anna Perez | 6 reviewers made a similar statement
Leave Comment:
We reserve the right to deny a comment if it looks fake or is not of a benefit to the users on our website. All comments must be truthful and accurate.