Slim Trim U Pills Review: Is it Safe?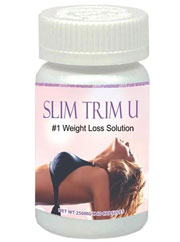 Natural components
Helps with hunger*
No artificial flavors
Good testimonials
Free shipping
Free pill holder
Customer rating
WLT rating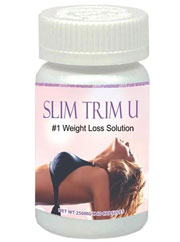 SlimTrimU






3.3/5
8.5/10






4.8/5
9.7/10






4.3/5
9.1/10







2.8/5
7.4/10







2.7/5
7.0/10
*Results are individual and may vary. We cannot guarantee the same experience for every consumer.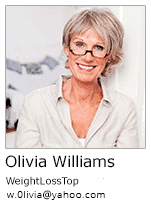 Description:
All natural extracts are said to accomplish weight loss in this product. Many of the ingredients in fact are not commonly seen outside traditional medicine.

While the brand has a lot of ingredients inside there is no mention as to how much of each is inside. So one cannot know what to expect from the several different ingredients placed here. Even more troubling than that is the fact many of the additives such as Chinese yam, barbary wolfberry fruit and radish seeds do not have much of any information as to their use as a weight loss product. There are some laxative properties found in the Polygonum Multiflorum and Aloe Vera. However it would have been nice to get more of a description as unfortunately all the marketing is left on websites who do not make this brand. The manufacturer is unknown and they do not market their own brand Find out right here what is truly capable when you supplement with wholesome brands.
Top Benefits:
Features some promising ingredients such as Aloe Vera and green tea.
Negative:
Product has been banned for its addition of a potentially harmful prescription drug.
TIPS: for the best results our experts recommend to using weight loss pills for at least 3 month. Save your money by buying a few bottles at once!
What came as a shocking surprise and truly explained why the official company website no longer sells this product was due to the FDA ban. Yes the FDA banned this supplement after they tested it to find there was hidden levels of a prescription drug called Sibutramine. Sibutramine has been linked to heart failure, heart disease, stroke and several other serious issues. Most importantly it is a prescription drug, not intended to go inside what appeared to be a wholesome all natural ingredient listing. The shocking thing is it continues to make the rounds in 3rd party sites. This distribution tactic will not allow for a money back guarantee or a safety guarantee. Any and all problems associated fall directly in the hands of the consumer. Also it would be illegal to carry this product so any and all transactions are also not savory.
Conclusion:
Due to the adding of the potentially harmful prescription drug Sibutramine, the FDA had to ban this supplement. It is a real shame seeing as how the product was marketed as being an all natural solution. After this information was released people on 3rd party websites decided to keep on selling it but it still has the exact same issue which caused the ban. There are more wholesome options available for an analysis..

To ensure you receive only the best you can see what supplement made the top list. Even available here is the exclusive number 1 ranking brand for weight loss.
Customer rating:
- 2 voted
Leave Comment:
We reserve the right to deny a comment if it looks fake or is not of a benefit to the users on our website. All comments must be truthful and accurate.