Roxylean: Is it Safe?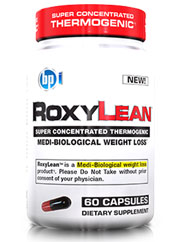 Customer rating:
44
Roxylean is advertised as an ultra potent thermogenic weight loss supplement that works by heating up the internal temperature of the body, and thus burning off the calories in addition to increasing alertness and the metabolic rate in consumers as well.

But does Roxylean really work? Our team approaches the quality and effectiveness of diet pills based off of the science behind it, the company where it originates, and legitimacy of pricing.

So let's take a closer look.
Compare Roxylean with top 10 pills
Natural components
Helps with hunger*
No artificial flavors
Good testimonials
Free shipping
Free pill holder
Customer rating
WLT rating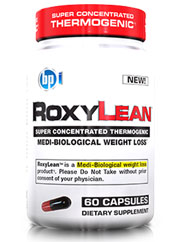 Roxylean






2.6/5
5.1/10






4.8/5
9.7/10

Slim Opt






2.6/5
8.5/10







2.7/5
7.0/10







2.8/5
7.4/10
*Results are individual and may vary. We cannot guarantee the same experience for every consumer.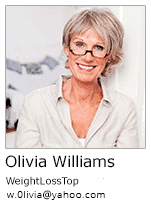 Description:
Roxylean is brought to you by BPI Sports, a nutrition company based out of Florida. According to BPI Sports, they specialize in "hard edged" sports nutrition, and they sell their product both throughout the USA and internationally as well. The company advertises itself quite well and has a line of other weight loss supplements in addition to weight gain supplements.

So how does Roxylean work?

Seeing as it contains a decent amount of stimulants to increase energy and alertness, Roxylean functions primarily as an energy booster, thus increasing body temperature and burning fat (a process more technically known as thermogenesis). Customers who take Roxylean report feeling more energized and alert - and in this regard the product is effective - but how much stimulation is too much stimulation?

The main issue our team uncovered was that aside from increasing energy levels Roxylean does not offer up ingredients for much else. This too can be quite harmful for people who are sensitive to stimulants, and strangely enough Roxylean acknowledges this, stating that their products are only for, essentially, "hardcore" types. But what about regular everyday dieters? By incorporating a strong amount of stimulants the chances of becoming overwhelmed by this pills stimulant contents are very likely. Additionally, if the consumer drinks coffee or is sensitive to stimulants, they will have to adjust for Roxylean.

Another issue our team uncovered was that seeing as their stimulant blend is "proprietary" Roxylean fails to provide the quantities of their own ingredients! When it comes to stimulants this is even more dangerous seeing as typical side effects of stimulants are headache, nausea, jitteriness, heart palpitations, etc. - and when taken in larger quantities this issue is only magnified. Plus, it is no surprise that customers have spoken out about this product, claiming the high dosage of stimulants cause itchiness, nausea, shortness of breath, numbness of skin and lips - the list goes on and on.

Lastly, Roxylean is available online for about $45 for a bottle of 60 capsules and we could find no information pertaining to a money back guarantee.
Top Benefits:
Would appear to originate from a legitimate company, and is more or less decently priced
Negative:
Contains an undisclosed amount of stimulants, no money back guarantee, customers complaints of a slew of unwanted side effects resulting from the high number of stimulants contained in Roxylean
TIPS: for the best results our experts recommend to using weight loss pills for at least 3 month. Save your money by buying a few bottles at once!
WLT Conclusion:
Roxylean may come from a legitimate company that releases lots of products, but this does not necessarily mean each one of them is effective nor good for the consumer. Roxylean itself is chock-full of stimulants and although this does lead to increased alertness and metabolism, this benefit hardly outweighs the numerous side effects. Plus, given the fact that Roxylean acknowledges this and slaps plenty of warnings and disclaimers on their product only further validates this potential risk, and customers should speak to a medical professional before taking Roxylean.

In our recommendation, the consumer would more greatly benefited going with a product that contains exact information pertaining to ingredient proportions and not just a shadowy "proprietary blend". Moreover, healthy high quality fiber supplements are also incredibly helpful in blocking hunger cravings but unfortunately Roxylean contains none.

Bottom Line: Aside from a few obligatory vitamins, Roxylean is essentially a high-powered caffeine pill and nothing more.
Top 10 Best Weight Loss Pills Read More About the #1 Rated Pill
Customer rating:
- 44 voted
"It helped with hunger but made me really shaky and nervous. I think I need to consult with my physician before continuing taking it!."
Anna Perez | 6 reviewers made a similar statement
Leave Comment:
We reserve the right to deny a comment if it looks fake or is not of a benefit to the users on our website. All comments must be truthful and accurate.