Quick Trim: Is it Safe?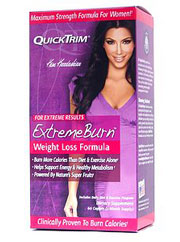 Customer rating:





Quick Trim is a diet supplement that incorporates a two part system of "burn" by day and "cleanse" by night to allegedly help the customer lose weight in the most effective way possible. Moreover, there are several other products available on the Quick Trim line, all of them which can be used in conjunction with one another.

But does Quick Trim actually work?

It is our goal to research and review all different types of weight loss supplements, bringing our readership logical conclusions as to whether certain products are worth your time or not. So let's take an in depth look at Quick Trim!
Compare Quick Trim with top 10 pills
Natural components
Helps with hunger*
No artificial flavors
Good testimonials
Free shipping
Free pill holder
Customer rating
WLT rating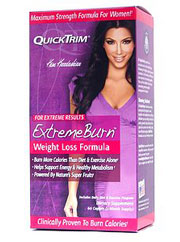 Quick Trim






2.6/5
5.1/10






4.8/5
9.7/10

Slim Opt






2.6/5
8.5/10







2.7/5
7.0/10







2.8/5
7.4/10
*Results are individual and may vary. We cannot guarantee the same experience for every consumer.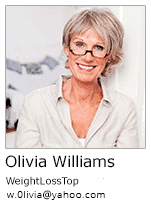 Description:
Quick Trim's popularity is almost entirely due to the paid endorsement by the Kardashian sisters, Kim, Kourtney, and Khloe. By incorporating a multi-step process, supposedly this product helps customers achieve fantastic results by burning fat by day through a thermogenic process, or the heating up the body, and detoxifying by night - ridding the body of harmful toxins. Apparently this supplement/cleanse/fat burner helps improve mood too.

But what are customers saying?

Mainly, the biggest issue for customers is the high quantities of caffeine in this product, which is, in fact, more or less the equivalent of having about four cups of coffee a day (which in conjunction with your already standard coffee intake, might send you clawing up a wall). Moreover, Quick Trim also incorporates ingredients such as piperine and white willow bark extract to only heighten the effects of the caffeine.

Next, the cleanse portion of the diet utilizes a number of laxatives such as senna, cascara, prune, date, and fig extracts - all necessary in flushing out the dieter's system. However, the effects of this could be unpleasant, to say the least, as the consumer may very well experience intense diarrhea and rapid water loss as part of this cleanse. The customer reviews we uncovered seemed to validate this too. The most common complaints had to do with vomiting, diarrhea, sleeplessness, and the shakes.

Additionally, the Quick Trim system has hardly any scientific or clinical research to back up its claims. In fact, a study published in the Journal of Family Practice claims that cleanses may actually adversely affect the body and could lead to unwanted symptoms as mild as cramping and as harmful as irreversible kidney failure. Moreover, by utilizing stimulant laxatives as part of the cleanse portion, this may cause the consumers to become dependent on the stimulation for a bowel movement, and upon stopping usage the consumer may experience regular constipation.

Lastly, Quick Trim is available in several different facets that supposedly add-on to the overall effectiveness, and the customer should know this has potential to get very expensive very fast. Just a month's supply of the Quick Trim Extreme Burn alone would cost about $90.
Top Benefits:
Comes with a 24-page manual containing exercise and diet plans
Negative:
No scientific backing, no comprehensive ingredient list, expensive, wide variety of side effects, celebrity endorsements that may blind consumers to what's really inside (and not inside) the product
TIPS: for the best results our experts recommend to using weight loss pills for at least 3 month. Save your money by buying a few bottles at once!
WLT Conclusion:
Simply because Quick Trim is endorsed by the Kardashian sisters does not make it a good or even somewhat decent product. In our team's opinion, we would be shocked if Kim, Kourtney, or Khole even came within a mile of this product. Quick Trim contains sky-high amounts of caffeine, stimulant laxatives (that the intestines may become dependant on), and a similarly high price of purchase too. With these facts in mind, it is no wonder a 5 million dollar class-action lawsuit was filed against the product for not living up to its promises.

In our team's recommendation, to achieve maximum weight loss results consumers should simply find a product utilizing a legitimate fat burner ingredient in conjunction with a quality fiber for hunger control. In our opinion there is no need for a highly priced multi-product "day and night" approach to weight loss that has no scientific proof of effectiveness.

Bottom Line: Given the tremendous amounts of caffeine and laxatives in this product, Quick Trim will have an effect on consumers but more than likely it will not be a positive one!
Top 10 Best Weight Loss Pills Read More About the #1 Rated Pill
Customer rating:





- 44 voted
2.6 out of 5 stars:
5 star

(2)
4 star

(5)
3 star

(10)
2 star

(18)
1 star

(9)
"It helped with hunger but made me really shaky and nervous. I think I need to consult with my physician before continuing taking it!."
Anna Perez | 6 reviewers made a similar statement