Phenolox Pills Review: Is it Safe?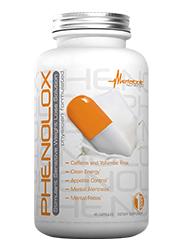 Natural components
Helps with hunger*
No artificial flavors
Good testimonials
Free shipping
Free pill holder
Customer rating
WLT rating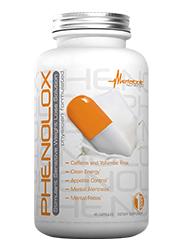 Phenolox






3.3/5
8.5/10






4.8/5
9.7/10






4.3/5
9.1/10







2.8/5
7.4/10







2.7/5
7.0/10
*Results are individual and may vary. We cannot guarantee the same experience for every consumer.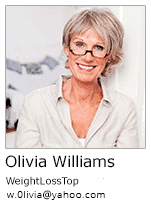 Description:
This weight loss brand is meant to give off thermogenic effects without any of the harmful jitters that caffeine laden brands lead to. It also intends to be a powerhouse allowing for hunger control and what the makers say is a clean energy source.

Peering into the ingredient list there are many unstudied ingredients which do not have enough scientific studies performed to show any effect whatsoever. Coleus Forskohlii may improve testosterone but it is uncertain and Meridextrine is not found to be studied at all, in fact no information exists on what it is meant to do. Sulbutiamine is completely lacking in useful evidence and L-Carnitine supplementation is only needed in rare deficiencies. Methylxanthine is typically only prescribed for people with lung and breathing issues and sandalwood is meant for inflammation, but not enough studies have been performed. Poly-iiodo-thyronine is often recommended to be supplemented under the guidance of a medical professional. Alpha lipoic acid has been shown to be good for inflammation but it is found in many foods already. Finally green tea extract is good for its antioxidants but can be found for much cheaper.Finding a proper option for weight loss is simply a click away.
Top Benefits:
ALA and green tea extract are both good for metabolism. Also no caffeine is found.
Negative:
Untested ingredients and potentially harmful Synephrine is included
TIPS: for the best results our experts recommend to using weight loss pills for at least 3 month. Save your money by buying a few bottles at once!
According to the creators there is some "individual side effects" possible, and it is usually left to just nausea but only on an empty stomach. There is a mention to seek a physicians advice. One aspect not described though is the addition of Synephrine. It has been shown to lead to potential side effects such as elevated heart rate and stroke in certain people. So even though there is supposedly studies performed to show these ingredients are safe, the documented evidence shows a potential for harm.
Conclusion:
It would have been ideal if the promises here were to be fully backed. However after reading about the supposed lacking side effects and the supposed benefits it really calls into question where the proof for all this lies. There just is no real way to verify the ingredients as most of them are either very limited or simply have not had enough studies to show positive human use. It would have been stupendous if one were to expect real stimulant free thermogenic weight loss, but the results do not measure up enough. There are substantially better offerings that you can try for some noted weight loss

In order to fully maximize results safely, there are highly elite brands that are favored by customers..
Customer rating:
- 1 voted
Leave Comment:
We reserve the right to deny a comment if it looks fake or is not of a benefit to the users on our website. All comments must be truthful and accurate.