Schiff MegaRed Extra Strength Krill Oil Review: Is It Safe?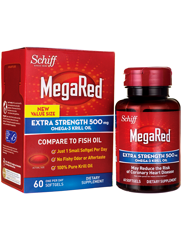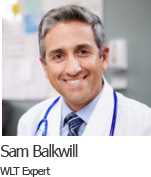 How does Schiff MegaRed Extra Strength Krill Oil work?
Only one softgel is needed a day and the company says this is added in an "Extra Strength" formula for enhanced benefits. They also test it and it is certified MSC to ensure that it comes from sustainable sources.
The main intended benefit of this is that it's made to be better than standard fish oil which also supplies omega-3 fatty acids. This is provided in a phospholipid form to enhance its digestion.  Heart health benefits are also possible as they say there is evidence that shows the evidence to prove this is:
"Supportive, but not conclusive"
Each softgel has 10 calories, 1g of gat, 10mg of cholesterol, and a total of 1 gram of Krill Oil.
Top Benefits: Fatty acids can be very helpful at reducing inflammation and supporting overall health. The company makes it clear as to what's inside of this and how it's meant to work.

Negatives: Very little is added to this. Research proving this is better than fish oil is inconclusive.  There were serious issues with customer satisfaction related to the way the business operates.
Here are the best fully examined joint health supplements that are available now.
Who makes this supplement?
The owners go by the name of Pharmapacks, LLC, here is their contact information:
Address: 1516 Motor Pkwy
Central Islip, NY 11749
Phone Number: (855) 797-2257
Email:  [email protected]
No returns are offered on any used or tampered with containers. You have to return it within 30 days of the invoice and only if it can be resold to other consumers. They still tack on an additional 15% restocking fee for opened items, and they do not handle any shipping fees to and from.
A total of 30 complaints and 9 negative reviews can be found on their Better Business Bureau page. The complaints ranged from:
Products being paid for but not shipped. This includes a long wait time where customers were unsure when they would get their product.
Issues with the customer service team, waiting a long time to talk to representatives while also not being able to secure a refund.
Being sent the wrong serving size or product altogether, while being unable to schedule a return.
Failure of the company to provide any tracking information, making it hard to determine when their product would arrive.
Product sent was nearing expiration or defective.
There were also many customers who were sent Schiff MegaRed Extra Strength Fish Oil but with capsules which were leaking. Because of this issue it made the entire bottle have a strong fish like smell which people said was unpleasant and made it harder to finish. It was said that they did not allow for a return to be made.
After making sure to fully examine what kinds of benefits the following top 10 joint health supplements could offer, we concluded these were the best for regulating joint function.
What's inside of it and are there side effects?
Krill Oil: A small marine animal that is largely eaten by whales and mantas. This is used as a healthy fatty acid source which can help improve mood, triglycerides, heart disease and overall joint health.
In certain people it has the potential for certain side effects including:
Fishy aftertaste, and breathe, and loose stools.
Nausea, upset stomach, and indigestion.
This may also reduce the time it takes for blood to clot properly. Krill Oil is used as an alternative to fish since it is often cheaper to source and it's claimed to be more effective.
The following ten supplements mentioned in the provided list were considered to be the most effective at regulating joint health.
Astaxanthin: Red in appearance, this pigment is what gives marine life a red or pink color such as shrimp and lobster. It works as an antioxidant which can improve the immune system and prevent damage to cells. Web MD has stated that it is likely safe in amounts regularly found in foods.
Phospholipids: Found in cell membranes, this is a lipid which helps cell function like normal. It can help hold unto water and it acts as a moisturizer. This is helpful for emulsifying oil inside of water and it has antioxidant benefits.
Ethyl Vanillin: Synthetic version of vanilla which can provide a unique flavor and which is preserved for longer than standard vanilla.
Sorbitol: A basic sugar alcohol which can be extracted rom things like seaweed and fruits. This can help thicken and provide a pleasant taste. It can have laxative like effects in larger amounts and may potentially cause:
Gas, bloating, and indigestion.
Here is a complete analysis of the year's most effective and established supplements for joint health.
What's good about Schiff MegaRed Extra Strength Krill Oil?
The added Krill Oil comes for sustainable waters and they ensure the quality by taking it only from Antarctic waters. This is cleaner water which typically does not have to worry about heavy metals such as lead.
The company makes this as a once a day formula inside of a small softgel. They also add it in a phospholipid form to further ensure that the formula is absorbed fully. This is the best way to make this kind of oil as it can dissolve easily.
There's also a full supplements facts list with the total dosage strength of each ingredient. This makes it easy to see what kinds of possible effects it may have.
What's bad about Schiff MegaRed Extra Strength Krill Oil?
All that's added to this is Krill and while this may be beneficial to joint health, it won't match the more well-rounded solutions which exist. They also only add a little bit of this, with only 64 mg of EPA and 30 mg of DHA. This is far less than what you'd get from many brands that only use some kind of marine oil.
Some customers also had major issues with the product, at times there were manufacturing problems such as capsules bursting resulting in spoiled or rancid smelling product. Because this fish oil was left to sit in the bottle it raises the risk for it contaminating other capsules.
The company has also had some issues with their manufacturing process and many complained saying that they are difficult to deal with when they are clearly responsible for their products issues.
These 10 joint health supplements offered the most support for noticeable changes to joint function.
What do consumers think about Schiff MegaRed Extra Strength Krill Oil?
"No fishy after taste and this didn't lead to any bloating or gas. Not as extra strength as they claim though, only 500 mg"
"If you want to become closer to your toilet than this is right for you, ending up getting bad diarrhea from it my stomach was hurt"
"Wow the fishy smell to this is on another level, real strong and I saw that some of the capsules were damaged. Should not have to pay for this"
"Easy to take for me and after about a week I saw that it improved my skin, hair and nails. Less ash and I looked healthier"
Check out this top 10 list to learn about what the best solutions are for optimal joint health support.
Conclusion
The good thing about this brand is that it has fatty acids, but it only has it in a small amount and they fail to add much else to this. You're getting only 64 mg per serving of EPA, which is significantly lower than most joint health supplements who add much more. The company has also had many issues with accountability and some consumers said they were sent broken capsules, others said that the smell was unbearable and that it leads to digestive issues.
You do get a lot of pills per bottle, but with not much else included but Krill Oil and its extracts, it's hard to see much value in this. There are cheap solutions which have much more added to it and which are made by reputable companies.
The highest ranked joint health brand of this year was clearly Flexitrinol. This has a wealth of studied and well-regarded ingredients that can work deep to replenish joint tissue, prevent joint breakdown, and improve overall joint health in the long-term. Here is our review of Flexitrinol where we help explain what's inside of it and what consumers said it could offer.
Customer rating:
- 0 voted
Receive a Weekly Newsletter from CGH