Nopalea Juice Review: Is It Safe?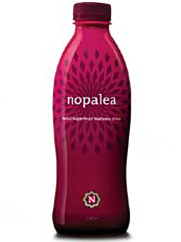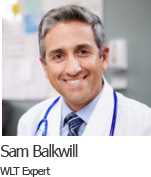 How does Nopalea Juice work?
This ready to drink formula is intended to get rid of toxins, rejuvenate cells, and repaid and replenish damaged tissue.  They make sure to harvest the key ingredient in nopal cactus by processing it via hand. They then puree it and transport it in a refrigerated truck to ensure that it retains its nutrients. This is also made with what is described as:
"Low-impact harvesting"
They add how each batch of Nopalea takes about 5 hours to produce, and the freshness is also maintained to keep it consistently potent. Typically brands for general wellness will use other super fruits instead of cactus as a main ingredient.
They advise drinking 3 ounces twice a day for 60 days, once in the morning and another serving in the evening. To maintain they recommend using 1 to 3 ounces a day, and measuring it around what your body requires.
Top Benefits: Contains unique ingredients not often used to reduce inflammation. Some of these additives can help reduce inflammation.

Negatives: A very small portion per bottle and it is costly. There is a lot of added sugar per daily serving.  Company was also found to have lied about the health benefits of this drink, leading to a massive $3.5 million dollar settlement.
For improved joint function we recommend trying one of the supplements featured in our top 10 list.
Who makes this supplement?
TriVita, Inc. owns this and their contact information is:
Address: P.O. Box 15700
Scottsdale, AZ 85267
Phone Number: (877) 850-2968
Email: [email protected]
A full 60 days from the date of purchase is allowed for returns, but only if the unused portions are sent back.
In 2023 they were forced to pay $3.5 million due to a settlement after they were found to make:
"deceptive claims"
This includes the suggestion that this drink could cure diseases, pain, and inflammation. They were considered:
"unacceptable"
This is because it tricked consumers into thinking this was a proven way to improve health and wellness. The FTC voted 5-0, a unanimous decision to assure that the company violated truth in advertising laws.
Here's a great explanation into what the top 10 joint health supplements are and what they can offer for improved mobility.
What's inside of it and are there side effects?
Opuntia Ficus-Indica: The main ingredient in Nopalea Juice, this cactus species is also known more commonly as the Sweet Prickly pear or mission cactus. It is eaten as a fruit in parts of Mexico where it is native.
This is mostly made up of water, fatty acids, and a bit of protein. It also has a fair serving of vitamin C, an antioxidant.  The red color of its juice comes from what is known as betalains, an antioxidant. This is intended to reduce inflammation and to detoxify the body.
Beet Juice Powder (Beta Vulgaris): A vegetable that is rich in nitric oxide, this can be used to support blood flow, reduce blood pressure, and increase stamina during exercise. Typically beets have a strong vegetable like taste which may be difficult to drink for some. This is why it is processed into a powder, to reduce some of its strong taste.
Cranberry Powder: Processed cranberries which are often used to help treat urinary tract infections. This also has vitamin C, an antioxidant.
Papaya Fruit Powder: A large tropical fruit that has papain, an enzyme which can be used to reduce inflammation. Excess amounts can be potentially dangerous according to Web MD.
Orange Juice Powder: A rich source of vitamin C, this fruit has natural antioxidants in it which can be used to reduce the spread of free radicals that can damage healthy cells.
Guava Powder: Found in tropical areas, this fruit has vitamin C, fiber, and antioxidants. Web MD does add that its use as a medicine is unknown.
Acerola Berry Concentrate:  Rich in antioxidants, this tropical fruit is used to help improve the immune system and to reduce inflammation. Web MD has said that there are potential symptoms such as:
Sleepiness, stomach cramps, and diarrhea.
Bilberry Fruit Extract: A species of fruit that comes from a shrub, this has been used in traditional medicine to help reduce swelling, blood sugar, cholesterol, and also to treat diarrhea.
Grape Seed Extract: Rich in antioxidants, this somewhat bitter extract is made from ground up red wine grapes. So far Web MD has said that the possible benefits from its antioxidants on people are hard to determine as it's:
"too early to say"
Green Tea Leaf Extract: A dried and processed form of tea that is rich in antioxidants. This is often used for its small amount of caffeine and metabolism boosting benefits.
Agave Nectar: Sweetener extracted from the Agave plant. This is mostly fructose, a type of fruit sugar which in excess can potentially lead to weight gain.
Potassium Sorbate: This is found in small amounts within certain fruits, when extracted in this form it is used as a general preservative most often in liquids. It can stop the spread of bacteria and in standard amounts it is considered GRAS by the FDA. This means it is likely safe when regulated.
Stevia Leaf Extract: Alternative plant based sweetener used to substitute sugar. This requires much less and can be effective at regulating blood sugar levels while not promoting tooth decay.
The top 10 joint health brands were fully examined and shown to be the best of the year.
What's good about Nopalea Juice?
Unique nopal is pureed and processed in a way to keep it fresh and still active. This has unique compounds in it which may be useful at reducing inflammation and supporting the immune system.
The general sweetness of this drink may also be pleasant to some.  Many potentially antioxidant rich ingredients are added such as healthy fruits.
What's bad about Nopalea Juice?
If you take it at its maximum intended dosage strength you'd be getting a full 12 grams of sugar, which is a large amount and in excess this can lead to an increase of inflammation.
The company does use many ingredients which have rich antioxidants, but this can also be substituted by eating healthy foods. The price for this is very high and each bottle only has a full total of 5.33 servings if taken at the maximum amount. This is also equal to $6.56 per daily serving.
They have also had to deal with a major lawsuit which proved they lied about the health benefits this drink could provide.
Find out about what supplements we considered to be the very best at aiding joint health over time.
What do consumers think about Nopalea Juice?
"There were some benefits but it's really pricy and it took a while for me to notice a difference"
"This is not pure Nopal juice and you get so very little of it per bottle. So expensive you can make your own for a lot less"
"Worked for the person I got it for but as time went on it was much less effective"
"Good for treating inflammation and for preventing joint pain"
Here are the best rated joint health brands which can reduce inflammation and improve mobility.
Conclusion
You won't know for certain what kind of nutritional gains this can provide since they fail to mention the total amounts of vitamins. No vitamin A, B, C, D, E or any mention of minerals is cited. There are a lot of powdered forms of fruits in here which can provide antioxidants, but they fail to mention the exact amount. The added nopal is the only real full fruit puree which isn't powdered and processed in this way.
Still, there is no way to know for certain if this will be at all effective at supporting inflammation. The total amount of sugar, high servings, costliness, and overall lack of evidence make it hard to trust this product. Couple this with the major lawsuit they had to pay off due to unproven health claims and it makes this an even more questionable product.
Flexitrinol was our top rated join health supplement after examining reviews, the ingredients, and how it can benefit overall long-term joint function. This has a unique mixture of fatty acids, vitamins, minerals, and key ingredients which can assist in keeping joints stable. Read the full breakdown on Flexitrinol where we explain how it can be used for supporting joints.
Customer rating:
- 0 voted
Receive a Weekly Newsletter from CGH