Joint Vibrance Review: Is It Safe?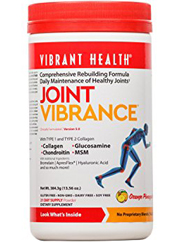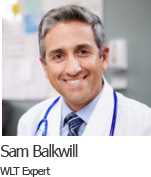 How does Joint Vibrance work?

The focus of Joint Vibrance is to maintain the health of the joints by encouraging the production of cartilage. This means that is can help to support cartilage strength, which is crucial to joints staying in good condition and not wearing down as dramatically. It does this by stimulating the creation of chondrocytes, or cells that make up cartilage. Other ingredients focus on reducing pain so that people can have a better quality of life.
Other functions of the supplement are to promote more joint flexibility by stimulating more lubrication production, which can help the joint move more flexibly. It's also meant to prevent cell and tissue wear by containing antioxidants, ingredients that can help to limit the oxidation process that causes damage and deterioration of cells and encouraging optimum health.
This product is supposed to be an alternative to drugs, which can affect the nervous system or the joints themselves, as the ingredients in this supplement are supposed to assist the body's natural processes, with the aim of affecting the body in a more holistic, natural, and safe way.

Top Benefits: Contains chondroitin and glucosamine, two common joint health products, and is made to GMP standards.

Negatives: Some ingredients have very little science backing them up, and the product is fairly expensive compared to similar products (even those with the same ingredients).
To read our list of the Top 10 joint health products, click here.
Who Makes This Supplement? Joint Vibrance is made by Vibrant Health, a natural health supplement company based out of Connecticut. Their contact information is here:
Address: 1 Waterview Drive, Ste 103, Shelton, CT, 06484
Phone Number: (800) 242-1835
Email: [email protected]
Joint Vibrance can be purchased from multiple sources, including the company website as well as the business' Amazon page.
The supplements on this list could help you manage your joint pain.
What's inside of it and are there side effects?
The majority of the ingredients in this supplement are derived from natural sources, including animal and seafood sources, plants, and roots. It also contains several vitamins and minerals as a part of the overall supplement, mainly ones associated with better bone health.
This product is available either as a mix or in tablet form, depending on how people prefer to take it. It's also soy, gluten, and dairy free, and the ingredients used are certified to be non-GMO.
The following are some of the active ingredients in this supplement:
Glucosamine: This product is called an "amino sugar," and while it's naturally found in the human body, people take supplemental forms of it that are extracted from shellfish, including crabs, lobster and shrimp. As a nutritional supplement, glucosamine is supposed to be able to strengthen the "cushion" that surrounds the joints and keeps them protected, so that less damage and stress are absorbed by the joints. It should be noted that this product contains glucosamine "hydrochloride," while technically it's glucosamine "sulfate" that's considered the better version to use for joint health.
CurcuWIN Turmeric Root Extract: The extract of this root is often used in natural medicines as a way to fight inflammation. An additional benefit contained in this extract is the ingredient called curcumin, a compound that is supposed to improve the body's nutrient-absorbing abilities.
Chondroitin Sulfate: This ingredient is an integral part of cartilage production, particularly in the joints, and is mainly used in a blend with other ingredients to help with managing overall joint health. It's claimed to be able to slow the breakdown of cartilage by helping it repair and replenish itself, which is a large part of maintaining overall joint health.
ApresFlex: A patented extract of the Indian frankincense plant (boswellia serrata), which is supposed to be good at relieving joint inflammation. The company also claims that it's able to help with collagen formation, which is another important part of joint cartilage. Frankincense as a medicinal remedy doesn't have a lot of strong clinical testing in the medical world, and side effects from using it too much could include:
Stomach pains, diarrhea, nausea
Bromelain: An enzyme that seems to mainly be found in pineapples, one that's used in homeopathic medicine as an anti-inflammatory and a muscle relaxant, and it's also supposed to work as a natural pain killer. Unfortunately, it doesn't seem to work when taken by itself, according to WebMD, and there isn't much scientific evidence for its medicinal benefits.
Grape Seed: This extract is supposed to have lots of antioxidants that can help cells stay healthier, longer.
The highest-rated joint health products can be found here.
What's good about Joint Vibrance?
Some of the ingredients in this supplement, especially the turmeric extract, as well as the glucosamine and chondroitin, are known for their effects on helping joints stay strong and health, and they're commonly found in nearly all popular joint health products. The company made sure to include vitamins and minerals, which many other supplements neglect, despite the fact that their supplements could stand to gain from including them in their formulas.
The product also is available in both pill form and powder form, so people who may have a tough time swallowing the pills have the option of drinking the product instead, and the powder form has a fruity taste that's added to it to make it more pleasant to consume.
The absence of common allergens, such as wheat, soy, and dairy, mean that even people with these allergies (who sometimes can't find joint supplements that suit their needs) will be able to take this supplement with few problems.
These joint supplements made our Top 10 list.
What's bad about Joint Vibrance?
In spite of the fact that this product contains a couple ingredients that are supposed to be safe and effective treatments for joint health, other ingredients in this blend are not as valuable, medically. Frankincense and bromelain have very little evidence supporting claims for their benefits to the human body, and haven't been studied enough to know if they do anything at all. With the presence of possibly-useless ingredients in this formula, it could bring down the overall effectiveness of the product by clouding it with inferior ingredients.
This product comes at a high price-point: $49.95 on the website, and about $40 on Amazon.
This supplement has a serving size of 12 pills every day, which is the highest number of pills per dose for any product that we've seen. This seems to be tiresome and incredibly unnecessary, especially when most supplements don't require people to take more than three pills per day. The result is that one bottle of pills doesn't even last a full month, so if you want to try it out for a full 30 days, you'll have to buy two bottles.
For a list of the best options in joint pain treatment, click here.
What do customers think about Joint Vibrance?
The main source of reviews about this product comes from Amazon, as there are no customer reviews available from the company's main website. The reception has been mixed, with almost half of customers giving it low ratings:
"It took a long time to see any results, and it tastes terrible, but it seems like my shoulder pain is getting a little better."
"I took this product for six months and saw no improvements. On top of that, the pills are extremely large, and you have to take 12 of them a day. Not worth it."
"I saw great results, better than by taking glucosamine alone."
"Way too expensive, doesn't taste good at all."
Reviews of the powder were also mixed, with a full third of all customers giving the product a low rating, although there were many people who were satisfied with it and preferred it over the pills.
These natural supplements could help you to rejuvenate your joints.
Conclusion
Joint Vibrance has arguments both for and against using it. On the one hand, it does contain some quality ingredients that are used elsewhere. On the other hand, it's a little on the expensive side, one package is not guaranteed to last a full month, and there are a significant number of customers that say it doesn't work, it tastes bad, and that the price doesn't make it worth it. Not only that, but some of the ingredients in the formula have very little scientific evidence to support them, making them almost no better than placebos. With all of these things in mind, we would say that there are better alternatives on the market that customers should look to first before risking their money on this.
Flexitrinol is still the best joint health supplement we've reviewed, based on its ingredients, the quality of its manufacturing, and the customer response has been excellent. Click here to read more about Flexitrinol, the finest ans safest supplement for joint pain.
Customer rating:
- 2 voted
Receive a Weekly Newsletter from CGH