HA Joint Formula Review: Is It Safe?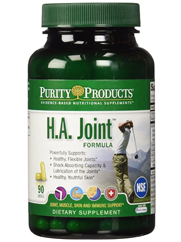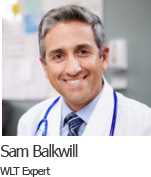 How does HA Joint Formula work?

This formula is, as stated above, mainly based on the health benefits of hyaluronic acid. The supplement is supposed to strengthen joints by providing more support to the connective tissues, giving joints the stability they need. Since it's a part of collagen, it's an important part of the cartilage that makes up parts of the joints and keeps them strong. It also contains ingredients that are supposed to act as antioxidants, preventing the oxidation process that causes cells to degenerate even faster than normal. By doing so, it promises to keep cells in joints at their best.
The ingredients, since they're supposed to help with collagen, are also supposed to help the skin by improving hydration and reducing wrinkles and lines, preventing dryness and improving circulation.
One of the ingredients in this mix was put in to improve the ability of the body to absorb the other ingredients, supposedly making this more effective than others that don't include such an ingredient.

Top Benefits: Has natural ingredients, some of which can help with joint structure and support.

Negatives: Some ingredients have weak evidence back them up, and the product is a little pricey for what you get.
Click here to read our list of the Top 10 joint health products.
Who Makes This Supplement? HA Joint Formula is made by Purity Products, a nutritional supplement provider. Their contact information is as follows:
Address: 200 Terminal Dr, Plainview, NY 11803
Phone Number: (888) 769-7873
Email: [email protected].
This supplement is available from the business's main website, but it can be purchased from other online vendors including Amazon also.
This list of quality supplements can help you maintain optimal joint health.
What's inside of it and are there side effects?
Several of the ingredients in this supplement are commonly found in other joint health products as well, from either animal or chemical sources. The primary purpose of these ingredients is to rebuild and strengthen joints, and keep them in good health. The suggested dosage is three pills taken every day, but the company claims that it's a good idea for people to take two servings (6 pills) for the first two weeks, before going to the regular dosage.
Here are the main ingredients listed for this product:
Hyaluronic Acid: This substance is a noted natural lubricant, and is produced by the human body naturally. It's found mainly in the eyes, but is also found in joints. While it is supposed to be able to improve lubrication, this effect is mainly seen when the substance is injected, instead of consumed as a part of a supplement. As this is its main course of working, it's not clear whether it works as well when ingested.
Chondroitin Sulfate: This ingredient is an important part of the production of cartilage, an important part of joints, and is prescribed for treating joint problem, generally combined with similar ingredients like glucosamine. By working to maintain cartilage health, it's supposed to be able to slow the breakdown of cartilage.
5-Loxin (boswellia extract): Boswellia serrata is also called Indian frankincense, an herb that is commonly used in Ayurvedic medicine as a treatment for joint inflammation and arthritis. It's supposed to work to prevent the inflammatory response in tissues due to the biological properties of the chemicals in it. Unfortunately, this herb's medical benefits have only been observed in specific formulations, not in the herb generally, and in some circumstances this ingredient can cause side effects such as:
Stomach pains, diarrhea, nausea
Quercetin Dihydrate: A flavonoid, or pigment that's supposed to have medical benefits. This particular one's supposed benefits include antioxidant action and anti-inflammatory effects.
Olive Extract: Made from the olive fruit itself (not the seed), this extract is supposed to have the ability to lower inflammation as well as blood pressure.
HA Joint Formula also contains vitamin C and magnesium, two important nutrients for overall health, but especially bone health.
To read more about the best joint supplements on the market, click here.
What's good about HA Joint Formula?
Some ingredients in this product are used in several other joint pain relief products, including chondroitin. The vitamin and mineral supplement were also a good call, as some supplements neglect to add these to their formulas, disregarding the evidence that they can be very helpful in maintaining proper health of joints. The ingredients all seem to be naturally-derived, and this product contains no drugs, nor does it seem likely to interact with other medications that people may be taking.
The company has gone out of its way to make sure that the product's formula has been verified by third parties to be truthfully advertised, as a part of their dedication to the "Truth In Labeling" program.
The product appears to ship quickly, with the promise on the website that the pills will ship in 1-2 business days.
Here are our Top 10 choices of treatments for joint health.
What's bad about HA Joint Formula?
The main problem with this product is the heavy reliance on hyaluronic acid. As WebMD states, this product can be effective in helping manage joint pain and stiffness, but only when injected directly into the joint – there's no mention of an ingested hyaluronic acid supplement being useful for anything at all. Since taking ingredient orally subjects them to digestion, there's a distinct possibility that this product can end up not being very bioavailable (that is, able to be metabolized into the body easily) and could possibly end up having no real effect at all.
This product is somewhat expensive at $54.95 (main website), and the only discount you get is if you sign up for an auto-shipping program that automatically charges your card every month. Some customers have run into problems with this system, so we advise people to approach this service with some caution.
The product's price goes up when you keep in mind the fact that the company wants customers to take twice the normal dosage in the first two weeks, meaning the first bottle will last about half as long as it's supposed to, meaning you have to buy yet another bottle if you want to try the pills for a whole month.
Joint health can be a pain – These top-rated products can help.
What do customers think about HA Joint Formula?
This product has many reviews on both the product website and Amazon. There are many positive reviews, but some of them come with "buts," mainly having to do with price and effectiveness:
"My mom says this product absolutely works. She says her knees don't hurt so much, and although I think the product is a bit expensive, she seems to be happy."
"This isn't some miracle pill, but it has helped me as a 54 year old bike racer."
Other people had less favorable views of the product:
"This doesn't really work as I expected it would."
"I feel like at the price you're paying, the product should work more, but it doesn't seem like it works as well as it should."
These nutritional supplements can help to boost joint health in both men and women.
Conclusion
HA Joint Formula seems to have its fans, but there are a few reasons why people should do lots of research and comparison before deciding to give the product a go. The first thing to consider is the price: at $54.95 for a month's supply, it's at the higher end of joint health supplements that we've seen, and the price only goes down when you order from Amazon (bringing it down to around $35) or when you sign up for a potentially-dicey auto-ship plan. The up-front dosage cuts the value in half, as the double-dosage makes the bottle depleted in about two weeks, requiring you to buy another bottle before the month's even up. That, and some of the ingredients (boswellia and hyaluronic acid) aren't proven to work in the states that they're presented in in this supplement.
Take that together with some of the things even positive customer reviews have said, including the fact that the product can be only moderately effective, and you have an overall picture of what you can expect from this product. Customers should do lots of research before committing to HA Joint Formula.
Joint health supplements all claim that they're superior to the others, and sometimes it's hard to know which one to trust. Flexitrinol is the brand that we recommend for anyone who wants to get rid of their joint pain. Click here to read more about Flexitrinol, which has been approved by experts as one of the best supplements for joint pain.
Customer rating:
- 0 voted
Receive a Weekly Newsletter from CGH