Golf Fuel Urgent Joint Support Review: Is It Safe?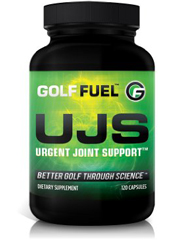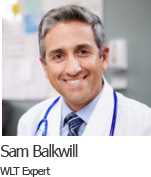 How does Golf Fuel Urgent Joint Support work?

Unlike mot other joint health products, this product contains only one single ingredient. The primary action of this active ingredient is to help reduce the pain and aches in joints, reducing the discomfort that prevents some people from being active (for example, during golf, as per the product's title). This is supposed to help people approach activities that involve the joints with more confidence. Another action of the product is supposed to be the lubrication of joints, something that can help the limbs move in a painless and smooth way. Not only is this supposed to help to prevent pain, but also to improve the function of the joints so that people can be more flexible and capable than before.
By taking this product, not only is the physical strain of activities is supposed to become drastically less, but also the mental and emotional weight of not being able to fully commit to your active life, whether it be running, weight lifting, or golfing.

Top Benefits: No obvious allergens, meaning people who usually are turned off from joint pain products that can contain shellfish and gluten.

Negatives: It only has one ingredient, and it doesn't have any proof that it works.
We made a list of the Top 10 joint pain-reducing products. Read it here.
Who Makes This Supplement?
Golf Fuel Urgent Joint Support is made by Golf Fuel, a company that specializes in nutritional supplements that can help men and women specifically in the sport of golf. They can be contacted the following ways:
Address: 8201 Spinnaker Bay Dr, Ste B2, Windsor, CO 8052
Phone Number: (800) 480-5246
Email: [email protected]
This product appears to only be available from the company's main website, as we could not find it for sale through any other online vendors.
People who suffer from joint pain should check out this list of highly-rated products.
What's inside of it and are there side effects?
This product contains only one ingredient, which makes it quite different from the majority of other joint health support products that contain upwards of six or more different ingredients. The packaging (and the website) don't have any specific mentions of whether there are any allergens in this product, or how the main ingredient is derived, although we can presume from previous information that it was derived in a laboratory setting.
The serving size is 2 pills taken with meals twice a day, for a total of four pills a day. They suggest that people use it daily for the best possible results. People under the age of 18 are warned against using this product, and the same goes for women who are pregnant or lactating.
Here is some information about the sole ingredient in this product:
CMO (Cetyl Myristoleate): This ingredient is a chemical that was first tested in laboratories for its potential effects on reducing inflammation and preventing some types of arthritis. There is little information on how this ingredient is supposed to work, but it can be presumed that it's supposed to reduce the body's natural inflammatory response, thereby limiting the swelling and pain in the joints and the back.
Unfortunately, there are several problems with this ingredient. One is the fact that, based on what we've read, cetyl myristoleate is actually broken down during the digestive process, meaning the amount of this product that actually makes it into the bloodstream is pretty minimal. This reduces the overall effectiveness, compared to what is claimed. The second problem is that the only tests that have been done on people are considered to be of poor quality, and don't provide adequate proof that CMO either helps prevent inflammation or helps the joints to stay lubricated. What's more, the actual process of "how" it's supposed to work, from what we've seen, hasn't even been explained.
Despite the lack of evidence for this product working, lots of supplements use it, but the FDA has filed several complaints against supplement manufacturers for overstating the effects this ingredient is supposed to have.
One inactive ingredient, gelatin, may come from an animal source and complicate things for vegetarians and vegans, but the label doesn't explain where this ingredient comes from.
We rated the best joint health supplements available. Read more here.
What's good about Golf Fuel Urgent Joint Support?
This product doesn't appear to contain any significant allergens like some joint health products do, ingredients like soy, wheat, gluten, dairy, or shellfish, meaning that people who have had to avoid using joint supplements may finally have a chance to try something that could help them.
The dosage is fairly standard, requiring people to take no more than four pills a day to see the promised effects. Each bottle contains 120 capsules, meaning that it will last a full month when taken as directed.
The company has a good rating from the Better Business Bureau, meaning they haven't had significant numbers of customer complaints, and haven't been in trouble for false or misleading advertising, as far as we can tell.
These are the Top 10 treatments that can reduce pain and inflammation in joints.
What's bad about Golf Fuel Urgent Joint Support?
The main problems with this product has to do with its main (and only) ingredient. Other joint health products contain numerous ingredients, coming from chemical, plant, and animal sources, all working together to address the symptoms of osteoarthritis and other sources of joint pain, discomfort, and immobility. This product, on the other hand, only has one, and with only one ingredient there is a chance that it does not have the additional support that other multi-ingredient products have, and it's possible that it isn't any more effective than these others. Simply, it has less to offer, ingredients-wise.
The second problem is that this one ingredient, CMO, has very little evidence for working. If the ingredient had a fantastic history of clinical successes and observable medical effects, then of course it wouldn't matter if it was the only ingredient in this supplement. The problem is that this isn't the case. It hasn't been proven to work, and what little evidence there is that shows some people have seen an improvement in joint pain and mobility after using it (for two months, according to one study), the FDA has seen fit to get involved and try to stop people from giving customers the impression that it's more effective than it really is.
What do customers think about Golf Fuel Urgent Joint Support?
We couldn't find any customer reviews of this product anywhere, even the product's main website. With no third-party vendors selling it, there are no places for customers to publicly write down their testimonials about whether the product worked or not, and so people who are considering trying the product have no other customer experiences to rely on to see if there's any proof that the product is worth spending money on.
This is a problem in a crowded market like the nutritional supplement market, where dozens (or even hundreds) of different brands are all competing, even ones that have similar ingredients. For Urgent Joint Support to have no easily-findable user reviews is a bit disappointing, since it gives no one any clue as to whether the product has ever worked for anyone or not.
These supplements are designed to boost joint health.
Conclusion
Golf Fuel Urgent Joint Support is not a very strong contender for our list of top joint pain relievers. For one, the product contains only one ingredient, making it less potent than other supplements that contain many. The second thing is that the single ingredient, cetyl myristoleate, has very little evidence that it works, to the point where the FDA has had to get involved and warn people not to overstate its benefits to naive customers. Third, there are no real customer reviews to speak of, meaning there's no real proof that this product has worked for anyone – or even that anyone has bought it in the first place.
Overall, this product is definitely a gamble, and we would urge customers to search elsewhere for products that can address their joint health needs.
There are lots joint pain supplements out there, and you should only buy from solid companies that have a good history of customer support, plenty of transparency about who they are, and ingredients that are proven to work. For a supplement that can work with the body to relieve joint pain, Flexitrinol is the product we most recommend. Click here to read about Flexitrinol, the expert-reviewed and approved supplement for joint pain.
Customer rating:
- 0 voted
Receive a Weekly Newsletter from CGH