Flexoplex Review: Is It Safe?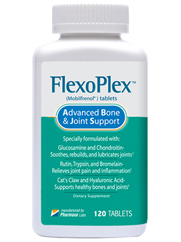 Flexoplex is a daily supplement meant to improve joint health overall in both women and men. The company claims its ingredients have been rigorously tested for quality.
This supplement contains no artificial compounds, additives, or filler ingredients.
COMPARE Flexoplex WITH BEST JOINT PILLS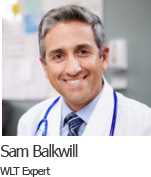 How does Flexoplex work?

This product is intended to address the sources of joint pain and swelling, as well as to help restore optimum joint health. Some ingredients target the cartilage and collagen and are supposed to help the body produce more of these two important substances in order to keep the joints strong and working properly. Other ingredients help to protect the joints by assisting in the making of the "cushions" that surround the joints and help provide shock absorption, reducing daily wear on the joints.
Some of the other ingredients in this product act as natural pain relievers, and can help fight the inflammation that causes the discomfort many people feel with their joints, especially people suffering from osteoarthritis. Other ingredients are meant to help lubricate the joints so that they can move more smoothly, with less pain and friction, and with more flexibility.
Flexoplex is made by Pharmaxa Labs, a self-professed science-based nutritional supplement company. The product is available mainly on the company website but can be found on Amazon as well.
What's inside of it and are there side effects?
The ingredients in Flexoplex are pretty common in joint health supplements, derived mainly from seafood sources such as shellfish and shrimp, with additional plant extracts thrown in to round out the formula. The pills contain something called "pharmaceutical glaze," which we assume is a coating that allows the pills to be swallowed more easily (as many joint pills are generally so large that people can have trouble swallowing them). This product contains no wheat, gluten, or dairy, but it does contain soy and shellfish products, so people with those allergies should be aware.
Here are the primary active ingredients in Flexoplex:
Glucosamine Sulfate: Commonly extracted from shellfish (or created artificially in a lab), this product is an amino sugar that is found in the human body. It makes up part of the "cushions" surrounding each joint that absorb shock. When these cushions deteriorate, osteoarthritis sets in and people find themselves less mobile and in more pain. Adding glucosamine is supposed to introduce more glucosamine into the joints so that people can keep this cushion strong. There's another version of this product called glucosamine hydrochloride, but since it's the "sulfate" nature of the chemical that does part of the work, the hydrochloride version is considered less effective.
MSM (methylsulfonylmethane): This sulfur-based compound is supposed to keep muscles from damage, and can help prevent muscle aches and pain associated with joint issues.
Boswellia: This is an extract from the resin of the Boswellia tree, also known as frankincense. This extract, used in Ayurvedic medicine in India, is supposed to fight inflammation by stopping the chemical processes that cause it.
Chondroitin: This ingredient is part of the production of cartilage, an important part of the joints, which is why it's often put into joint health products. By promoting the production of more cartilage, this ingredient is supposed to slow cartilage breakdown, which makes it useful for people who have weak joints or osteoarthritis.
Hyaluronic Acid: A natural lubricant that's often used in natural joint health supplements to add lubrication to the joints.
Bromelain: An enzyme derived from pineapples that are supposed to be a potent anti-inflammatory and pain reliever.
Cat's Claw: This plant is used in natural medicine as a way to help fight osteoarthritis and rheumatoid arthritis. There's no information about exactly how it's supposed to do this, but based on other sources, it's supposed to be able to boost the immune system, increasing the body's natural ability to fight off viruses and to regulate its response to inflammation.
What's good about Flexoplex?
The product contains several ingredients that are commonly used in joint pain medications, especially natural ones. These main ones, particularly glucosamine sulfate and chondroitin, aren't associated with side effects and are generally considered safe for consumption (unless you have shellfish allergies).
The company has promised that the ingredients are of high quality and that the product has been formulated in a facility that has met the standards of Good Manufacturing Practices, a sign of quality and hygiene in the laboratory setting.
The product is available online and can be bought in different numbers of bottles that come with discounts depending on how many you buy.
What do customers think about Flexoplex?
 "After taking this product, my swelling has gone down and I'm feeling less pain than I used to."
FlexoPlex: Conclusion
Flexoplex combines natural plant ingredients with optimal levels of all of the major joint supplement ingredients to provide consumers with an effective formula for pain relief. There are 120 tablets per bottle (about one month's supply) and the formula should provide benefits within two weeks. Since the product is all-natural, consumers are assured that they will have no negative side effects. The company provides a 60-day money back offer to allow customers to try it risk-free to see if it works effectively. The purchase of a bottle of Flexoplex includes a free bottle of the manufacturer's GreenPura green tea formula as a complimentary gift. Consumers can save money by purchasing multiple bottles.
Where To Buy Flexoplex
Best Deals and Pricing Available at Flexoplex.com
Discount Code REV10 gets you 10% OFF your order at Flexoplex.com
Customer rating:
- 2 voted
Receive a Weekly Newsletter from CGH