Curamin Review: Is It Safe?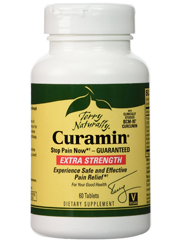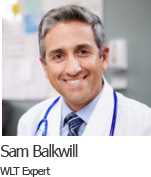 How does Curamin work?

This supplement's main aim is to work as a pain reliever, but unlike other products like aspirin and ibuprofen, it contains no drugs, and is available without a prescription. Its action comes from the natural herb and plant extracts that make it up, including turmeric, which is supposed to reduce inflammation. By doing so, it can decrease swelling and limit the processes that lead to the activating of pain receptors. Other ingredients are intended to stimulate the production of endorphins, which can naturally help relax and soothe the body. At least one ingredient is also involved in promoting increased circulation, which can not only make the other ingredients in this supplement more easily absorbed, but to help other nutrients get delivered where they need to go, as well as to help the body heal itself more quickly.
The product is supposed to be non-habit forming and to be completely safe. Since it doesn't seem to contain much in the form of vitamin supplements, it should be okay to use in combination with a multivitamin.
Top Benefits: It contains natural ingredients, some of which are associated with lowered inflammation and pain.

Negatives: It only has four real ingredients, and two of them have very little scientific evidence for working at all. That, and some people have complained about the high cost associated with it.
These products could help you with joint mobility and inflammation.
Who Makes This Supplement? Curamin is made by Euro Pharma, a company that sells natural supplements and medicines, some of which are generic and others which they've come up with proprietary, patented forms of. Their contact information is here:
Address: 955 Challenger Dr., Green Bay, WI 54311
Phone Number: (866) 598-5487
Email: [email protected]
This supplement, along with many of the companies other products, can be purchased at many online retailers, as well as in stores. The business has no online web shop of its own, however, so they don't sell it themselves.
Take a look at this list of the best joint health supplements.
What's inside of it and are there side effects?
The supplement contains a blend of different natural extracts and chemicals which are supposed to be helpful with natural pain relief. It comes in two forms, a pill and a mixable powder, so customers have some different choices in how they can choose to take this product.
This product is also vegan and non-GMO. It should be noted that this product contains an ingredient made from soy.
Here is a list of some of the main ingredients provided on the nutritional label:
DL-Phenylalanine: A version of a common amino acid found in animal milks. As a supplement, it is known for its pain-killing effects, which it does by blocking certain pain-inducing chemical reactions in the body. It's also known for its anti-depressant qualities, which comes from its help with the making of norepinepherine as well as dopamine.
Boswellia Serrata: This is another word for frankincense, the extract of which is supposed to work as an anti-inflammatory by preventing the production of certain enzymes that lead to inflammation. Not much research has been done about its effects, however, and the only benefits observed were with specific formulations, none which are included in this supplement. There's also a chance it can interact with medications like ibuprofen and aspirin, and it can cause the following side effects:
Acid reflux, nausea, diarrhea
Curcumin Rhizome Extract: Curcumin is a chemical found in turmeric, responsible not only for its yellow color, but that's supposed to have properties as a potent anti-inflammatory agent. This is also partly the source of the name of this product.
Nattokinase: An enzyme contained in the Japanese ingredient "natto" (fermented soybeans), which acts as a natural blood thinner. It's unclear why it was included in this product, however, and WebMD states that there's "insufficient evidence" that this ingredient helps with circulation, although there have been some studies showing that it can lower high blood pressure.
Click here to read more about what experts say are the best joint products.
What's good about Curamin?
This product contains only natural chemicals and extracts, and a few of them seem like they don't come with any specific side effects. The fact that this product is supposed to be non-interactive with other drugs is also a plus, meaning that people trying this supplement can "stack" them with other medications they're taking.
The product is commonly available, meaning that people won't have a difficult time finding it for purchase, and can find it at different prices and different amounts depending on what they're comfortable spending.
It also contains no artificial flavorings or preservatives, and contains no wheat, gluten, dairy, sugar, or salt, so people who are especially attentive to their diets will likely find that this pill will not cause them any problems.
Click here for our choices of Top Ten natural supplements for joint health.
What's bad about Curamin?
This product, despite containing natural ingredients, doesn't contain very many of them. With only four products in this supplement, there's a chance that it won't be as powerful or effective as other natural pain relief products, which can contain a dozen or more different ingredients that work together to target various sides of a symptom (or symptoms).
One other problem is the fact that one of the few ingredients it does contain, the Indian frankincense extract, has not a lot of proof on its side proving that it works. That, and it comes with a couple potentially-uncomfortable side effects like nausea and diarrhea, depending on how sensitive the consumer is.
The ingredient nattokinase, while it comes from a natural source, does not seem to have a lot of science backing it up for the purpose intended in this supplement. It seems to be more useful for managing blood pressure, not for helping promote blood circulation. While this was certainly part of its folk use, there doesn't seem to be any clinical trials that have proven that it has that effect.
With the presence of these underwhelming ingredients, the formula as a whole seems like it could be weakened.
For better joint health, take a look at these high-quality supplements.
What do customers think about Curamin?
There are no reviews of this product on the company website, so we had to look at other vendors to see what customers have said about it. While there are customers who have had positive results from it, others did not, and several people have made remarks about its price:
"This was expensive, but I thought it was worth the money I spent."
"The product didn't really give me any relief from the pain I've been having in my back."
"It worked for my wife, but I've used it myself and it hasn't worked for me."
"This really helped me, much more than ibuprofen. And it doesn't have any liver effects, which is a bonus."
These supplements can help anyone to improve their joint health.
Conclusion
While people like to talk about the benefits of natural medicine, the truth is that Curamin doesn't seem to have anything in it that makes it more useful than any other natural pain reliever. Part of this could be due to the fact that it has only a few ingredients, compared to similar products. Some of it could have to do with the fact that some of the ingredients in this supplement don't really have much evidence to back up claims about their medicinal benefits.
The existence of soy derivatives in this product (from the nattokinase) should cause people who are especially allergic to soy to think twice about trying this supplement.
Some people have found this product to work, but according to research, the cost and the limited number of ingredients should cause consumers to consider other options before trying this product.
Inflammation and joint pain are very common, especially as people begin to age, and while there are lots of different supplements that promise to help people overcome these symptoms, not all work as well as the others. Flexitrinol is the supplement we recommend the most, due the quality of its ingredients and the popular customer response it's received. Click here for more about the supplement Flexitrinol, our reviewers' choice for joint pain and inflammation.
Customer rating:
- 0 voted
Receive a Weekly Newsletter from CGH