Phenocal Diet Pills Review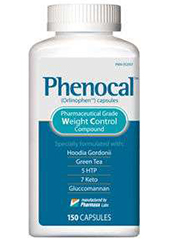 Customer rating:





Phenocal, produced by Pharmaxa Labs, is a natural fat burning supplement. Most of the ingredients are completely natural.
Pharmax Labs states that the herbal ingredients were carefully selected and that this pill can help many obese people throughout the US and around the world to lose weight. They recommend that consumers combine the use of this supplement with healthy diets and exercise in order to achieve the desired effects.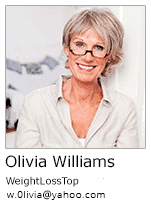 When Was Phenocal Introduced?
Phenocal was first introduced into the US market around 2009. The maker of this product felt the need to help the many people out there who are struggling to lose* weight. Unfortunately, some weight loss supplements are just "hype" and not truly effective.
Pharmaxa created a new formula which contains a high number many weight loss ingredients in order to increase the chances that users will see results.
Phenocal Ingredients And Its Benefits
Pharmaxa Labs has put together more than 20 ingredients in the formulation of Phenocal. Some of them are patented but most are extracted from herbs. Here are a few of them and their benefits:
Chromium (Picolinate): This compound is believed to help people acquire the willpower to resist starchy snacks. It is reliable in helping people control their carb craving.
Folic Acid: Its role is to help the body turn stored fat into energy. In turn, more energy can help improve* work outs and burn more calories.
Fucoxanthin: A seaweed, it is believed that Fucoxanthin boosts* the body's metabolism and raise its temperature for advanced fat-burning.
Glucomannan: Glucomannan is a soluble fiber that can make the user feel fuller. By consuming this before a meal, the temptation to overeat may be reduced*. Glucomannan also helps optimize bowel function and regulate the blood glucose level.
Cocoa Extract: Cocoa is rich in polyphenols which are believed to prevent the incorporation of fat into the body. Being a naturally caffeinated product, it also supports thermogenesis and cuts down on water weight.
Hoodia Gordonii: It is a succulent plant from South African that has been known to suppress* appetite. It is either used on its own or as part of a complete weight control supplement as is the case with Phenocal.
Green Tea Leaf Extract: There are some studies that support the idea that green tea can reduce* BMI and body fat. It contains catechins which are most active in maximizing fat-burning.
Evodiamine: an amino that does not naturally occur in food, making it necessary to take it in the form of a supplement. As used in the Phenocal supplement, this botanical extract raises the body's resting core temperature making it more efficient at burning fat. It also has anti-inflammatory properties and has been studied for its anti-obesity benefits too.
5 HTP (5-Hydroxytryptophan): It is a naturally occurring amino acid that boosts* 'feel good' hormone levels. The regulation of these hormones is directly linked to feelings of well-being and may help an individual with their weight control efforts.
Conjugated Linoleic Acid: This is often called CLA and is said to not only help produce more muscle mass but also encourage fat loss. It is said to target the abdomen area specifically, which can often be one of the hardest places to lose* from.
Biotin: Part of the B vitamin family (B7), Biotin helps to metabolize fats and proteins. It has benefits for the skin, hair, and nails and also supports healthy levels of blood sugar.
Coleus Forskohlii: This member of the mint family is important in the process of increasing* fat-burning enzymes through stimulating the production of cAMP (cyclic AMP).
Vitamin B5: This is an antioxidant that supports overall good health. Taking a B5 supplement encourages better athletic performance and assists the body in breaking down food more effectively.
Bioperine: All supplements benefit from having an amount of Bioperine added to them. It helps with the absorption of all the ingredients which allows the user to feel the benefits sooner.
How Does It Help In Battle Against Weight Loss?
The inclusion of Fucoxanthin, as well as other compounds in this supplement, is said to have powerful effects on the metabolism and Glucomannan suppresses the appetite. Energy levels will likely be increased due to the many vitamins that are present in this formula and all of the ingredients in combination should result in weight loss.
What's So Special About Phenocal?
Phenocal is one of the rare supplements that contain more than 20 promising ingredients. Most weight loss* supplements available in the market today contain 10 or fewer ingredients. Phenocal's manufacturer has developed something that should prove to be effective without side effects.
Phenocal Advantages
It is 100 % natural and has been clinically proven to help burn fat and increase the metabolism.
It is stimulant-free
It contains B vitamins, minerals and nutrients as well as its active ingredients
Its website is thorough and helpful
Is Phenocal Safe?
Most of the ingredients used in Phenocal are natural and for that matter, we did not find any safety issue. So far there have not been any complaints against this diet pill. You probably wouldn't experience any side effect if used as prescribed on its official website.
Reasons Why Phenocal Is So Effective!
Phenocal is comprised of natural ingredients proven to be effective for weight loss*. Combined with a healthy diet and exercise, the company promises that users will succeed in losing weight.
What Do People Say About Phenocal
Phenocal has received a 4-star rating on Amazon.
Tammy Smith said he was able to lose* 9 pounds in 2 weeks by relying on this supplement. He also added that with Phenocal he completely loses the desire to eat constantly.
Maria Herbert who rated it 4 stars said that she had bad experiences with other similar products but Phenocal made her day. She mentioned she was able to lose* 15 pounds in a few months.
I have been using Phenocal for about 2 months. It has helped me lose* those last 15 pounds that never seem to come off. I really liked the boost* of energy it gave me and it kept the cravings at bay. Highly recommend. – By Tessie
I have great results with Phenocal, I have been using it daily. It's been about 2 weeks now and I have lost approximately 9 lbs. You have to be dedicated in order for this product to work. Dedication is important. I love this product because of the fact that when I take it, I do not have the urge to eat constantly. I recommend taking one in the morning and one after lunch (the afternoon cravings were my worst) I feel more energized through the day and I have a better exercise performance. I am very pleased with the results. – By Tammy Smith (Boston MA) Source: Amazon
I have struggled with my weight practically my whole life. I just could never get motivated enough to drop the weight. I have tried every weight loss* pill and diet out there and nothing has worked for me until now. I've been using Phenocal™ for nearly 3 months and I have lost over 40 pounds…and I'm not finished yet! Phenocal is absolutely fantastic! Thank you so much. – By Angela R. Source: Phenocal.com
Phenocal Cost And Offers
A bottle of Phenocal contains exactly 150 capsules and it can be purchased either from Amazon or from the official website at the price of $39.95. Any purchase that exceeds $60 automatically qualifies for free shipping.
To save more money you are advised to opt for the five bottle package which costs $199.36.
Phenocal: The Bottom Line
Phenocal is at the top of the list of weight loss supplements. It is effective, safe and likely to work. The numerous positive customer reviews are a testament to it's being beneficial for weight loss*.
Where To Buy Phenocal?
Best Deals and Pricing Available at Phenocal.com
Discount Code REV10 gets you 10% OFF your order at Phenocal.com
Customer rating:





- 456 voted
5 out of 5 stars:
5 star

(416)
4 star

(20)
3 star

(10)
2 star

(9)
1 star

(1)
"It suppressed my appetite but made me really shaky and nervous. I think I need to consult with my physician before continuing taking it!."
Anna Perez | 6 reviewers made a similar statement