Phenocal Diet Pills Review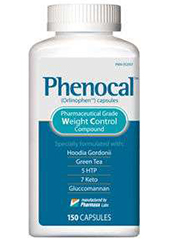 Customer rating:





Phenocal is a "scientifically engineered" weight loss supplement that claims it "turbo charges your weight loss".

As always, we really want to know both how safe it really is for our readers, how effective it is, and ultimately, is it worth it?

Our readers' health and safety is always our number one priority.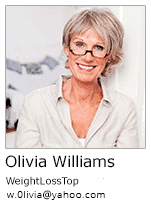 Description:
Phenocal claims to be made from one hundred percent all natural ingredients. Despite that, there is a huge list of ingredients and even if they are all natural it is hard for us to imagine the concoction they came up with works well when it is all blended together. We understand that sometimes, too much of a good thing is a bad thing and this already makes us wary of Phenocal.

Among the host ingredients that Phenocal uses, there are a few that make us worried. Namely, Glucomannan, Green Tea Leaf Extract, and 5-HTP. Many weight loss products use Glucomannan and unfortunately, many users of those products also experience side effects which cause stomach pains.

As for Green Tea Leaf Extract, everyone knows that this ingredient is packed with caffeine. Although caffeine seems like no big deal, in high doses that are taken often (such as in the case of a weight loss product) it can be highly addictive, cause headaches, the shakes, and sleep problems.
Top Benefits:
Phenocal is priced fairly at about 40 dollars per bottle and claims to use 100% all natural ingredients.
Negative:
Phenocal's ingredients could cause some troubling side effects including stomach pains, the shakes, sleepless nights, and headaches to name a few. Many customers have also reported problems with returning Phenocal.

These side effects are especially worrisome in combination with Vitamin B12 that is also contained within Phenocal. Together the two could produce a surge of energy at times when it is not wanted.

Lastly there is 5-HTP, the most worrisome of the three. Our team seriously questions how natural this ingredient truly is. Unfortunately, we do not see the benefits of using this ingredient with all of the harmful side effects that are associated with it. Among other things 5-HTP has been suspected of giving some users extreme muscle tenderness and blood abnormalities. Less serious side effects include things such as vomiting, sexual problems, nausea, and stomach pain.


WLT Conclusion:
Unfortunately, the reviews of Phenocal are also mixed and many people report it not working at all. Some have reported that they exercised, ate right, and took the pills as directed, but only lost 2 pounds or none at all.

The truth is that there are better products out there.
Customer rating:





- 44 voted
2.6 out of 5 stars:
5 star

(2)
4 star

(5)
3 star

(10)
2 star

(18)
1 star

(9)
"It suppressed my appetite but made me really shaky and nervous. I think I need to consult with my physician before continuing taking it!."
Anna Perez | 6 reviewers made a similar statement